UPDATE:
Congratulations to state medalists, Isaac Thiltges, Kyle Tullis, and Gina Pak for their hard work at the TAEA Competition!
---
On Feb. 15, The High School Art Department took 50 students to Harker Heights High School to compete in the annual TAEA Visual Arts Scholastic Regional and Area Event. They competed against over 1200 entries from various high schools. After a very successful competition, Midway had 38 entries out of 620 advance to Area, and 6 entries out of 62 advance to state.
The students moving on to the state competition are: Isaac Thiltges, Joshua Olivarez, Kyle Tullis, Abigail Joseph, Gina Pak, and Andrew Majors.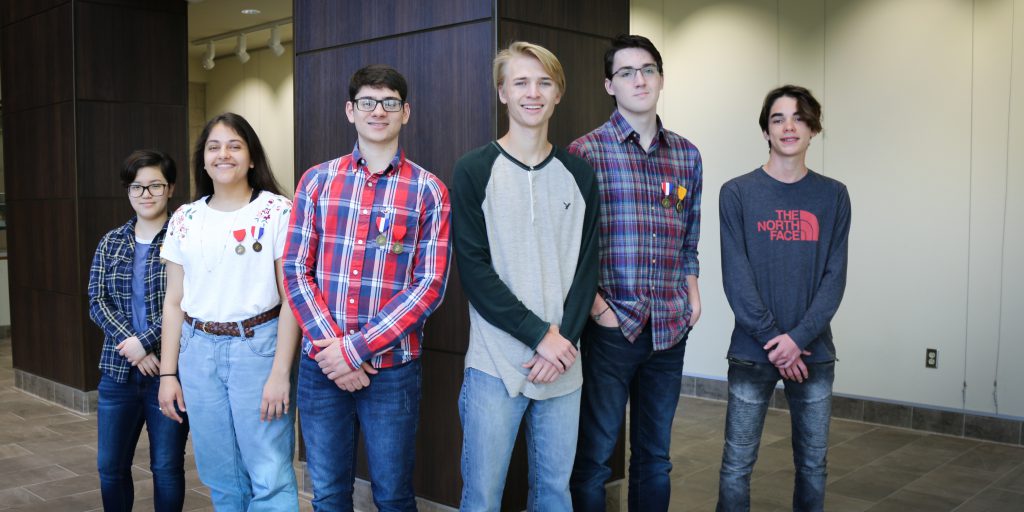 The State VASE Competition will be in San Marcos, April 27th and April 28th.
---
Below are the names of the participants at the area and regional levels.
50 Regional Participants:
Keziah Bachert, Addisson Barnette, Paxton Bryant, Ryan Burns, Kayla Bush, Isabelle Chavarria, Kathryn Christian, Emily Contreras, Abigail Creamer, Elizabeth Daleo, Isabelle Dominguez, Samuel Doyle, Krista Gore, Rifka Hacker, Victoria Hasbun, Kalaiah Henriquez, Ella Herman, Shari Hines, Joseph Hogins, Emma Horn, Gawon Jo, Rachel Jones, Abigail Joseph, Danielle Khoury, Garrett Lackey, Gracie Laird, Grace Lehman, Alexandra Lewis, Isabelle Lho, Grace Lin, Baylie Maddison, Andrew Majors, Taylor Mason, Hannah McAdams, Raegan Null, Hope Padilla, Joshua Olivarez, Gina Pak, Aubrey Partin, Ethan Rama, Victoria Salcedo Torres, Julia Scott, Maggie Thaller, Isaac Thiltges, Anastasia Timoshenko, Jadyn Tindell, Rachel Trout, Kyle Tullis, Shannon Tyler, Isabel Villanueva
38 Area Qualifiers:
Keziah Bachert, Addisson Barnette, Paxton Bryant, Ryan Burns, Kayla Bush, Isabelle Chavarria, Kathryn Christian, Samuel Doyle, Krista Gore, Kalaiah Henriquez, Ella Herman, Shari Hines, Joseph Hogins, Gawon Jo, Rachel Jones, Abigail Joseph, Garrett Lackey, Grace Lehman, Alexandra Lewis, Isabelle Lho, Grace Lin, Baylie Maddison, Andrew Majors, Taylor Mason, Hannah McAdams, Raegan Null, Joshua Olivarez, Gina Pak, Aubrey Parten, Julia Scott, Maggie Thaller, Isaac Thiltges, Anastasia Timoshenko, Jadyn Tindell, Rachel Trout, Kyle Tullis, Shannon Tyler, Isabel Villanueva