This spring, Castleman Creek Elementary School Kindergarten Teacher Stacy Spink was surprised in her classroom with the news that she has been selected as a teacher finalist in the 2023 H-E-B Excellence in Education statewide awards.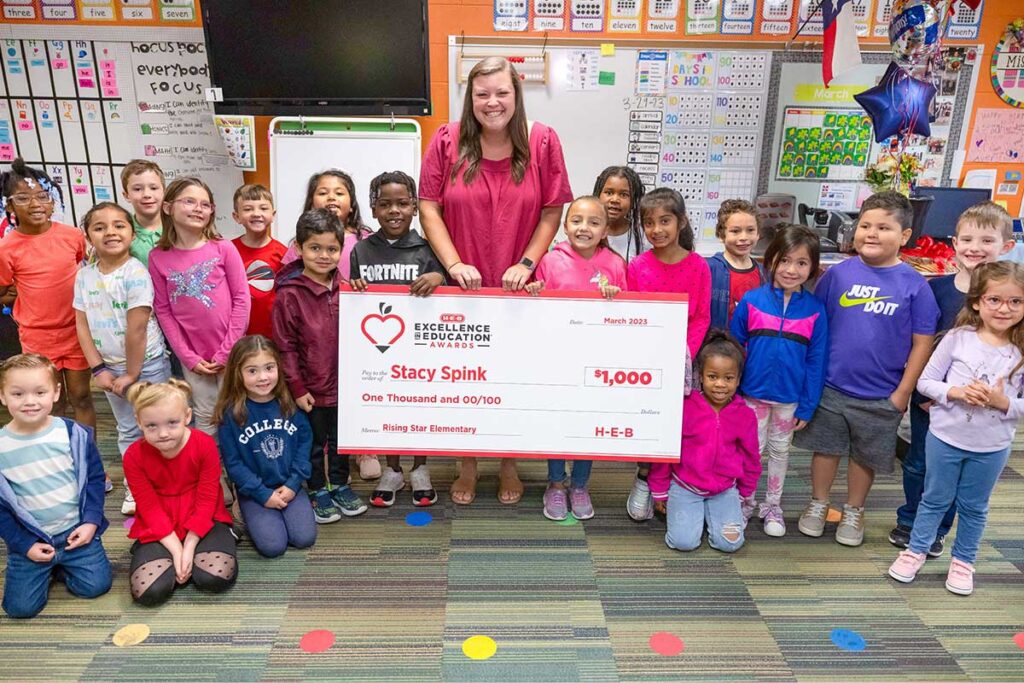 The H-E-B Excellence in Education Awards celebrate public school educators who go above and beyond in their commitment to shaping the minds of the next generation. This honor is given to exceptional teachers who demonstrate an unwavering dedication to their students and the educational community.
"Throughout her time at Castleman Creek PDS, Stacy Spink has made an indelible impact on both students and staff alike," Castleman Creek Elementary School Principal Dr. Clint Glaesmann said. "Her dedication to fostering a love of learning and creating an inclusive, supportive classroom environment has been instrumental in the success of our students."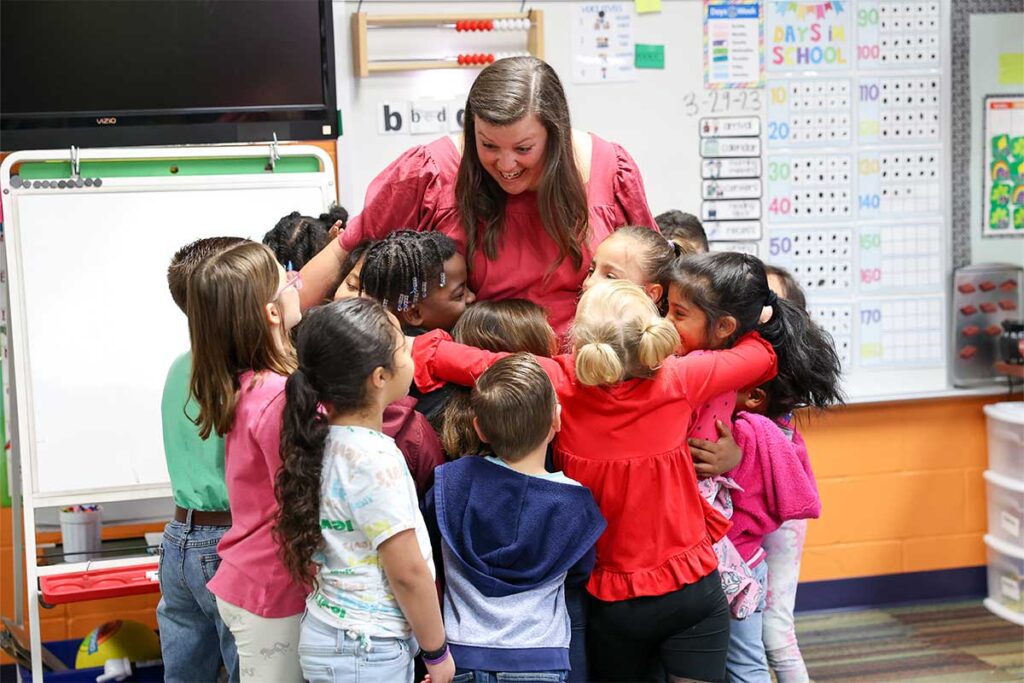 Through the awards program, H-E-B seeks to honor exemplary educators like Spink by recognizing the impact their passion and commitment has on the teaching profession and the difference their creativity makes in the lives of students.
"Ms. Spink's innovative teaching techniques and ability to connect with students on a personal level have made a significant difference in our school community," Glaesmann said. "She represents the best of what Castleman Creek and Midway ISD has to offer, and we are incredibly fortunate to have Ms. Spink as part of our team."