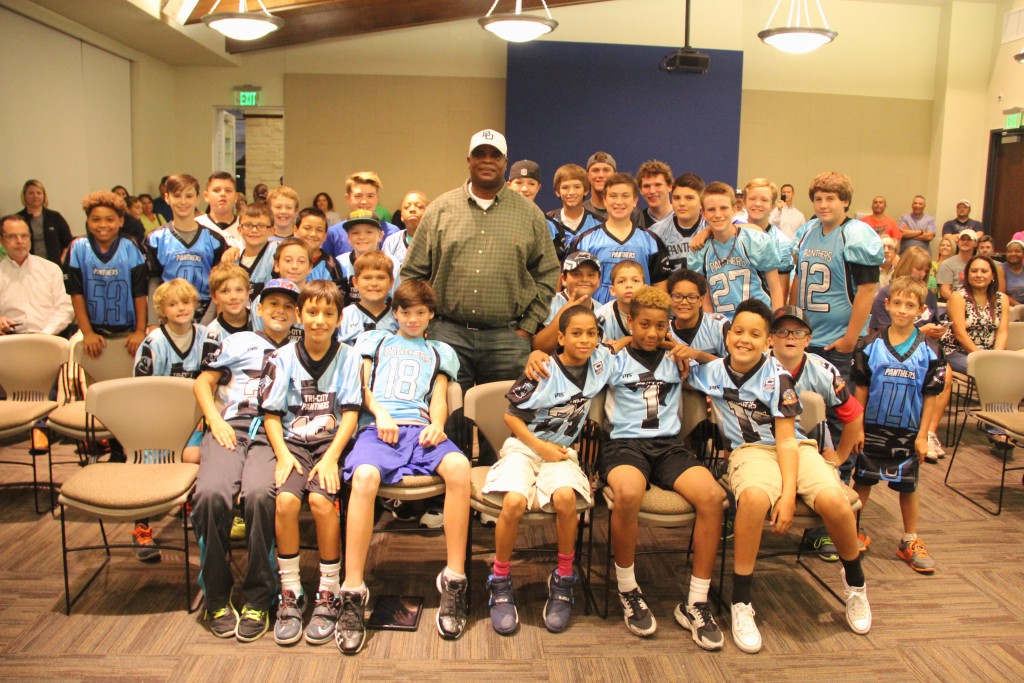 Midway ISD has more than 1,000 outstanding employees, but some stellar staff members still stand out by going the extra mile. This quarter, we would like to recognize four people who make Midway better on a daily basis.
Kevin Summers, Midway's Manager of Custodians, works closely with the administrative services office on a number of events and services. He is quick to solve any problems or issues, and is always positive, thoughtful, efficient, and thorough. Too often, the need for an additional custodian surfaces at the last minute, such as when a health issue/illness strikes a campus. While many people would show frustration (or even reluctance to help) over the situation, Kevin consistently has a "can-do" attitude. Jeanie Johnson says, "He has the strongest work ethic that I've ever seen. Our facilities are in tip-top shape, which provides all of our employees a safe, pleasant, clean, and attractive place to work each day. His friendly demeanor, and positive nature is just icing on the cake!"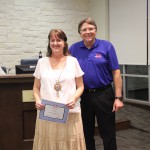 Beth Phillips is the paraprofessional Extra Mile Award Winner. She was nominated by Sheri Burns. Sheri says, "Beth Phillips just recently joined our South Bosque family this year, and was hired as our computer lab assistant. Little did she know that she would not only be teaching technology skills to our students all day, but also be our campus technology "fixer." Beth has embraced her role on our campus and become an invaluable part of our South Bosque family. When presented a technology work order to fix or install a program that she has no idea how to do, she never says, "I don't know how to do that". Rather, she digs right in and figures it out. For that, we are all very grateful."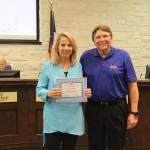 Donna Shillinglaw is the professional Extra Mile winner this quarter.
Jaygen Milligan and Marissa O'Sullivan say, "At the very beginning of this school year, a high school technology team member got a new position, which left us shorthanded. Donna never even blinked an eye when it came to picking up the fallen torch. She did an outstanding job of orchestrating a one-day iPad roll-out for the entire high school."
Her administrators, Jeff Gasaway and Alison Smith say, "Donna Shillinglaw's work is exceptional on a daily basis. She has been instrumental in crafting the technology professional development and vision for technology for Midway HS. Teachers constantly compliment Donna and how she makes their lives easier because of the work she does for them. Sometimes we get so use to exemplary employees that we forget what an asset a person truly is. She is AMAZING!!!!"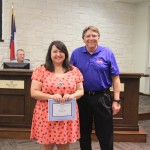 Kim Head is receiving the "Extra Special Extra Mile Award." We have added Kim as an Extra Mile recipient for her exceptional support and customer service to our staff members. Education is a "people business" and Kim takes care of our people in a way that impacts the personal lives of our employees.
Steve Arnold says, "I needed help on medical billings that were a surprise to me. Kim Head made at least a half dozen calls to multiple medical establishments for me. I was expecting to go home with directives to follow up. Not so. Kim was going to take care of everything while I was there in her presence. She used her wisdom and her moxxy as she went all out and saved me precious dollars that only came through by her diligence and knowledge."
JP Gazaga says, "She went above and beyond to get in contact with my Dentist and insurance to get them to reimburse me. She kept me in the loop with the whole situation over the span of a few weeks. She didn't have to do it, but she wanted to, and it really meant a lot to me."
Kim also received nominations from Alicia Ross and Mike Ward, as well as compliments sent directly to her supervisor, all with consistent stories of how Kim solved employees' personal insurance issues so they were able to focus on their jobs.