"This was the greatest gift anyone has ever given me and my family," Peggy Pritchett, English as a Second Language program facilitator at Spring Valley Elementary School, said.
Just hours after finding out about her fellow ESL teacher at Spring Valley Elementary who was in a serious car accident, Mandy Ochoa, ESL facilitator at Castleman Creek Elementary School, offered to help support her colleague's students while she recovered on medical leave.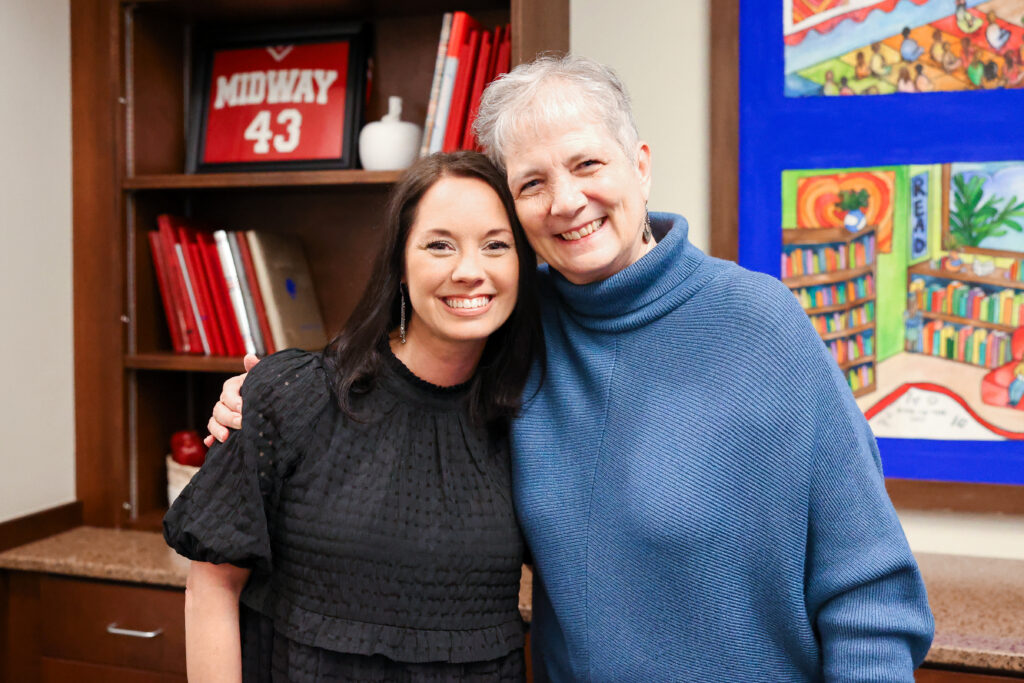 "After our beloved ESL teacher Peggy Pritchett was hit by a drunk driver and hospitalized with two broken ankles and a fractured pelvis, Mandy immediately stepped in to offer her help," Spring Valley Elementary School Principal Kappy Edwards said.
In addition to her own campus responsibilities, Ochoa traveled to Spring Valley each Friday to meet with ESL students, took over doing language interventions, and communicated with teachers and parents.
"This was something she did of her own accord and without direction from anyone," Pritchett said. "Mrs. Ochoa has gone the extra mile as a friend and as a professional educator and I will never have the words to express the gratitude I have for Mandy and how she stepped up to support Spring Valley, my students, and me."
Ochoa also took the time to send ESL tips of the month to Spring Valley staff and rescheduled assessment practice and testing dates so she could be there to facilitate.
"She made sure every detail was taken care of for our sweet ESL students and supported our teachers well," Edwards said. "She is a wonderful friend to Peggy and a blessing to all of us at Spring Valley Elementary!"
For going above and beyond in service to Spring Valley's school community, Ochoa was honored with the Midway Extra Mile Hero Award which was presented to her at the Midway ISD Board of Trustees meeting in March.
"I can say without a doubt that Peggy would have done the same thing for me, my students, and my campus— she is always taking care of others because that's just who she is!" Ochoa said. "Spring Valley's campus is filled with amazing educators who made me feel genuinely appreciated during my time there. There is nothing but joy working with the wonderful students and staff at Spring Valley Elementary."