On Nov. 6, 28 Midway High School Choir students participated in the Pre-Area audition as part of the Texas Music Educators Association All-State Audition Process.
An impressive14 of these students placed, with six students earning spots as alternates and eight students advancing to the TMEA Area-round auditions for the opportunity to earn a spot in the TMEA All-State Choir.
Congratulations to the following choir students on their achievement!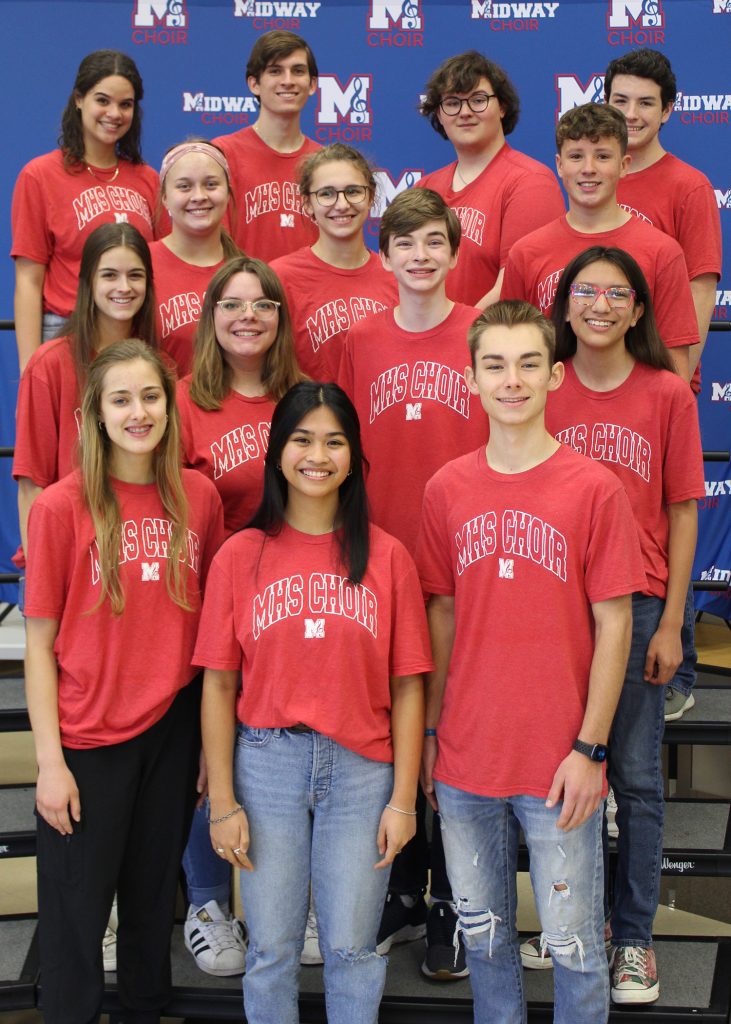 Soprano 1:
Courtney Janecka, Alternate
Soprano 2:
Madeline Greener, 2nd Place Area Finalist
Eliana Barbur, 3rd Place Area Finalist
Katy Jones, Alternate
Alto 1:
Rachel Wharton, 3rd Place Area Finalist
Hannah Porcare, Alternate
Alto 2:
Jenna Pietsch, Alternate
Tenor 1:
Jonas Jackson, 3rd Place Area Finalist
Sam Conaway, 5th Place Area Finalist
Tenor 2:
Sam Smyers, 2nd place Area Finalist
Asher Beck, 3rd place Area Finalist
Landon Johnson, Alternate
Bass 1:
Wyatt Somers, 1st Place Area Finalist
Parker Borgwald, Alternate