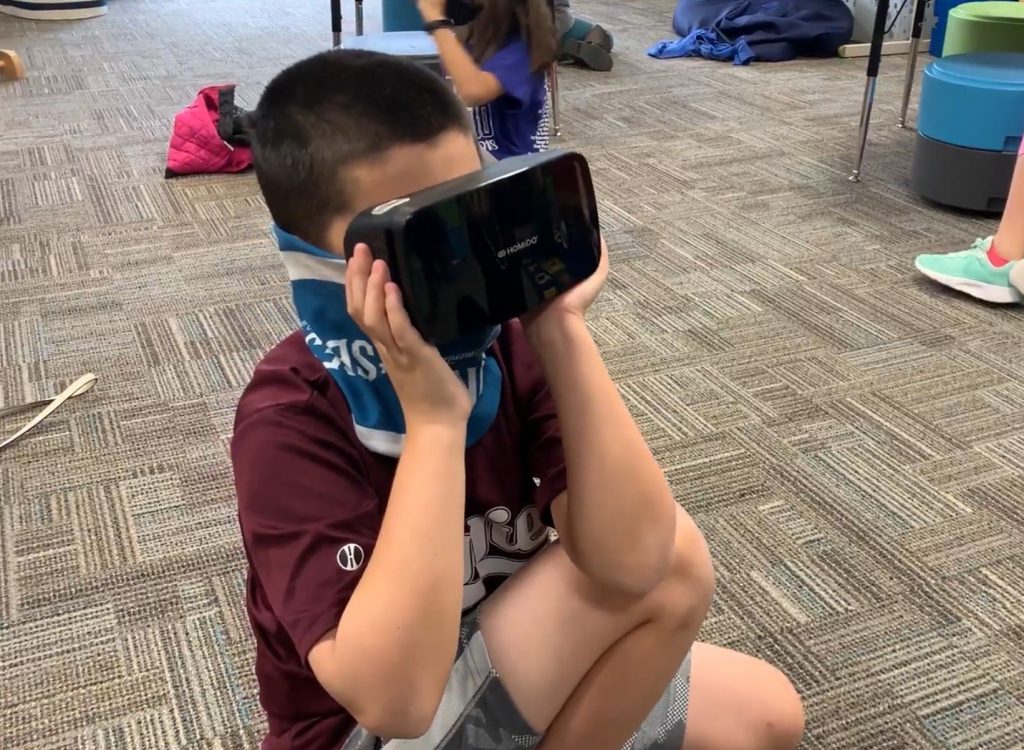 By Chine Okeke, Baylor University Intern
Teachers all across the country have consistently been finding creative ways to keep students engaged and continue to provide valuable learning experiences even during a pandemic. A group of Midway ISD elementary teachers have taken this challenge a step further.
Midway ISD Education Foundation, through a partnership with the South Bosque PTA, provided funding for a grant to supply Google Expedition Kits to South Bosque Elementary. These kits create virtual reality experiences for students and teachers. They are able to visit various locations such as the Statue of Liberty, the Metropolitan Museum of Art and the Great Barrier Reef without ever leaving the classroom! Topics that used to only be experienced through a textbook can now "come to life" through virtual reality. For example, rather than show pictures of the Great Barrier Reef, students can actually see and swim through it.
As amazing as the kits are, they are very simple to use. After looking up possible field trips, teachers are supported in the download and preparation of the devices. The trips come with information about the images seen and teachers can simply read the researched information out loud to the students as the field trip takes place. The campus currently holds a two-year warranty on the devices and nearly 1,000 expeditions are available for download.
The foundation of teaching and learning in Midway ISD is based on the four C's – critical thinking, collaboration, communication and creativity – which has been researched and proven to increase students' performance and test scores.
According to the primary grant applicant, Wendy Sustala, the kits promote teaching with the 4C's because authentic learning leads to "higher levels of student achievements."
"They commented, questioned, and wanted to know more," Sustala said. "Students [are] more engaged in learning leading to less off-task behavior."
This grant covers various subject areas including Math, Reading, Writing, Social Studies and Music. Students are given the opportunity to make connections in all content areas to engage with the information on a more personal level.
In the popular book, Oh, the Places You'll Go, Dr. Seuss wrote, ""Congratulations! Today is your day. You're off to Great Places! You're off and away!" With this grant, the places students and teachers can go is endless.
This grant was provided by all MEF donors but named in honor of KWTX-TV in appreciation of their longtime support. For more information about the Education Foundation and its programs, you can visit www.midwayisd.org/foundation.