Eleven Midway High School Students qualified for the Business Professionals of America Texas State Leadership Conference this year, with 10 students also qualifying to compete at the BPA National Leadership Conference, which is the highest level of competition for BPA. 
Congratulations to these regional medal winners and state qualifiers!
Emily Badeaux: Legal Office Procedures – 1st Place, 3rd Place at State
Lauren Johnson: Personal Financial Management – 4th Place
Van Luu: Payroll Accounting – 1st Place
Madelyn Smith: Desktop Publishing – 1st Place, 4th Place at State
Wade Whitney: Extemporaneous Speech – 2nd Place
Chris Harris: Java Programming – 4th Place, 5th Place at State
Toan Lam: PC Servicing – 4th Place
Aleah Burns, Bella Burns, Clara Burns & Courtney Janecka: Small Business Management Team – 1st Place
Due to the impacts of the pandemic, the statewide competition was held March 2-6 in a virtual format, followed by the National virtual competition from May 5-9.
We also applaud these hard-working students who earned medals while competing at the national level with over 5,000 BPA students from across the country!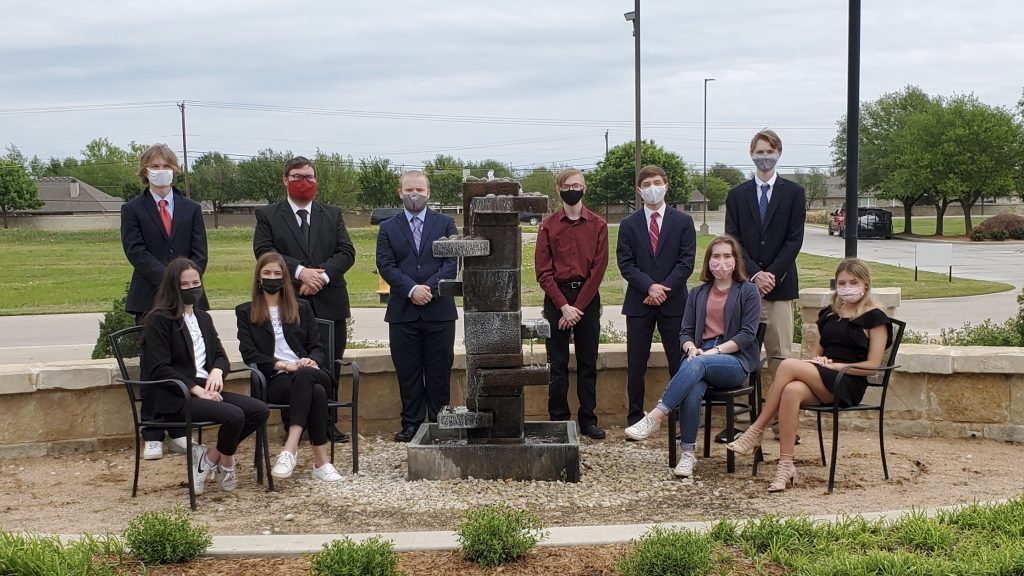 Results of BPA Nationals:
Chris Harris, Caleb Pruitt, Alister White & Mark White: Software Engineering Team – Best in Show – 8th Place in Competition Event
Chris Harris: Java Programming – 6th Place
Courtney Janecka & Aleah Burns: Start-Up Enterprise Team – 1st place
Business was "Domino" –a company that helps virtual students learn Spanish
Cameron Kaul: Individual Virtual Multimedia and Promotion – 2nd place
Video about pros and cons of virtual vs. face-to-face learning
Emily Badeaux: Legal Office Procedures – 4th place
Jedidiah Doyle, Emily Badeaux & Cameron Kaul: Virtual Multimedia & Promotion Team – 8th Place
Video about unboxing and promoting a drone
Madelyn Smith: Fundamental Desktop Publishing – 10th place
BPA is a student organization whose mission is to help students prepare for their future careers through the advancement of leadership, citizenship, academic and technological skills. BPA accomplishes this goal by providing opportunities for leadership development and the practical application of business education skills through competitions.
Students are able to compete in a variety of events at regional, state and national leadership conferences, which allow them to gain business experiences and learn skills to prepare them as they make decisions about their future careers.
Congratulations to our BPA students on a fantastic year!