By Landry Leatherwood, Baylor University Intern
The Education Foundation at Midway Independent School District aims to create resources for projects that enhance the quality of education throughout the district, and with the recent grant, Printing Tools for Assistive Technology, the Foundation has done just that. Through the funding of a 3D printer, the Foundation has now made more possible effective communication,
accessibility, learning and fullness of life for kids with disabilities.
Printing Tools for Assistive Technology is a district-wide grant that was awarded last year to Midway's Chelsi Hansen, an 11-year staff member who once served as a speech pathologist at elementary schools in the district, but now serves as the assistant technology specialist. Working closely with students that have disabilities throughout the district, Hansen realized their need for tools that would increase their access to learning.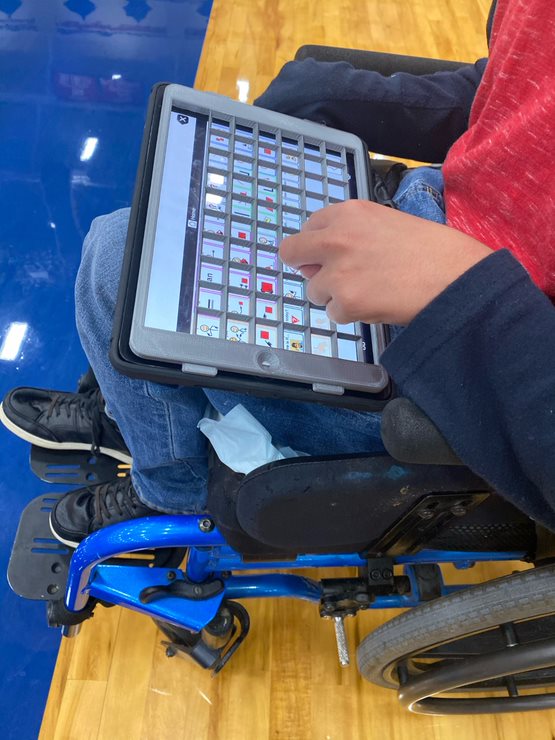 "Just because a kid can't tap on an icon on their iPad appropriately, doesn't mean we shouldn't give it to them," Hansen said. "How can we fix it so that we can?"

The printer produces 3D plastic "tools" that increase the function and access of learning to students who have difficulty with motor skills, language and other disabilities. With the 3D printer, producing most of the assistive tools costs less than a dollar, making the trial and error of the tools more affordable than ordering specific tools for each different need.

"We want to be good stewards of the money that Midway ISD has in the Special Education department," Hansen said. "Having that flexibility to kind of 'trial and error' is one of the things that I saw [in the grant]."

For Hansen, the grant has opened up doors for the Special Education department and given the district the ability to create equal opportunity for those students to participate in age or grade-level activities that they once couldn't. The printer has created iPad key guards for students with fine-motor difficulties, pencil grips for students that struggle holding and controlling small
objects like pencil and even tactile cubes for children that have vision impairment to use in learning and communicating.

Hansen's willingness to help the Midway students and her passion behind this grant program has been the force behind its success. Many kids are extremely pleased and comfortable with the tools that Hansen has created for them, helping ease the difficulty in everyday tasks that were once difficult.

"They love it," Hansen said. "But in general, I feel like if you give them access or a way to use something that was out of their reach before it is impactful, and they feel empowered by that."
Hansen expressed gratitude to the Foundation's support that has helped provide an affordable and effective tool that has reinvented learning for students that once had accessibility difficulty with expensive or unknown solutions.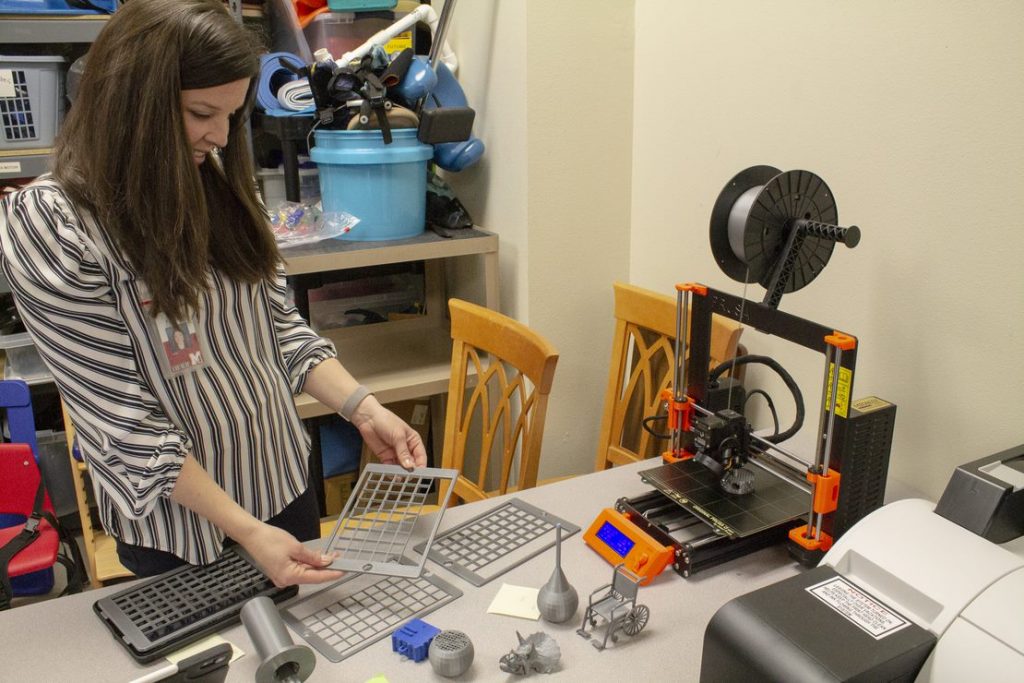 "Funding this grant, has and will continue to provide support and equipment for students for years to come," Hansen said. "This grant gives me, and the other specialists I work with the chance to…help our students in special education access classroom materials and activities just
like their peers!"

This grant was provided by the Midway ISD Education Foundation and named in memory of founding MEF Director Anita Rolf and in honor of Dr. Howard Rolf. If you would like to know more about the Education Foundation, please visit their webpage at
www.midwayisd.org/foundation.