Midway schools continue to receive top honors in the Waco Tribune-Herald's H.O.T. (Heart of Texas) Readers' Choice Awards.
Congratulations to the following winners for sweeping the public school categories: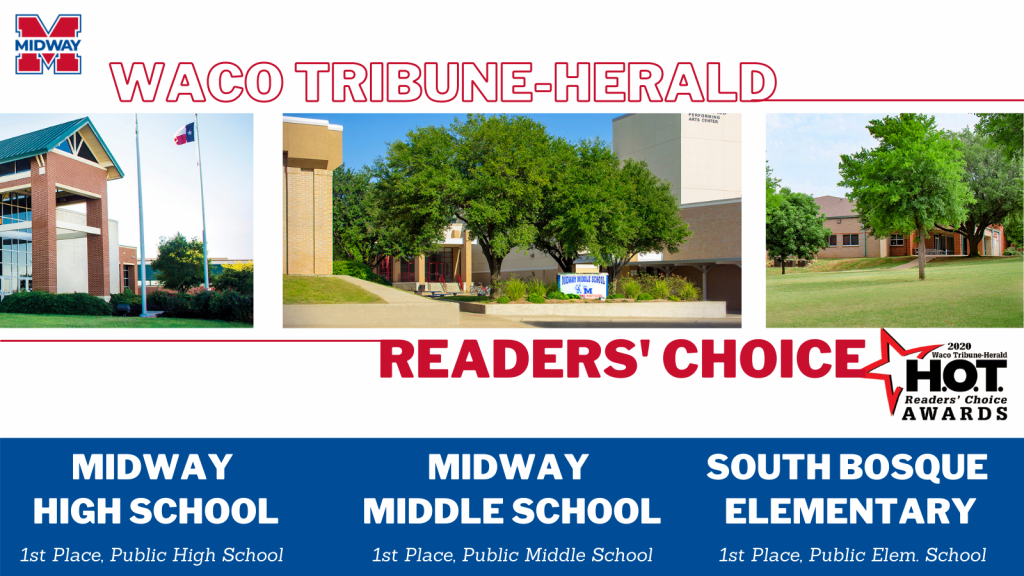 Midway High School
Public High School, First Place
Midway Middle School
Public Middle School, First Place
South Bosque Elementary School Public Elementary School, First Place
The annual readers' choice poll is conducted to recognize the people, places, and things that make the Heart of Texas special. Readers cast their votes for their favorites in a wide variety of categories to choose the winners.