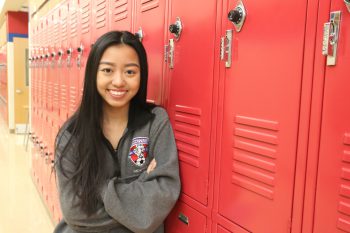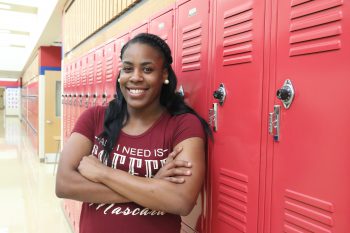 Two Midway High School seniors, Julie Nguyen and Shaurmeyun "Shea" Isaac, have earned $20,000 scholarships from the Michael and Susan Dell Foundation.
Students who are chosen as Dell Scholars have demonstrated grit, potential and ambition in their quest for a college education.  Both students will receive $20,000, a laptop and textbook credits, plus they are also provided ongoing support and assistance to address all of the emotional, lifestyle, and financial challenges that could prevent them from completing college.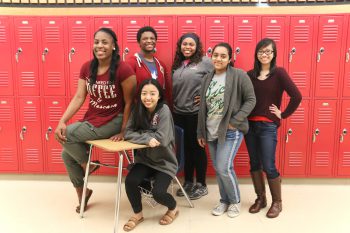 Midway had six national semifinalists for the Dell Scholarship, all part of the school's AVID program for first generation college-bound students: (L to R in photo) Shea Isaac, Kenneth Garrett, Julie Nguyen, Regganae Allen, Rida Sarwar, and Lien Nguyen.