Midway High School Esports continues to level up! After an impressive performance in the Texas Esports League finals, students Anthony Ho, Ryan Jones, and Aidan Witt emerged as the 2023 High School Knockout City State Champions.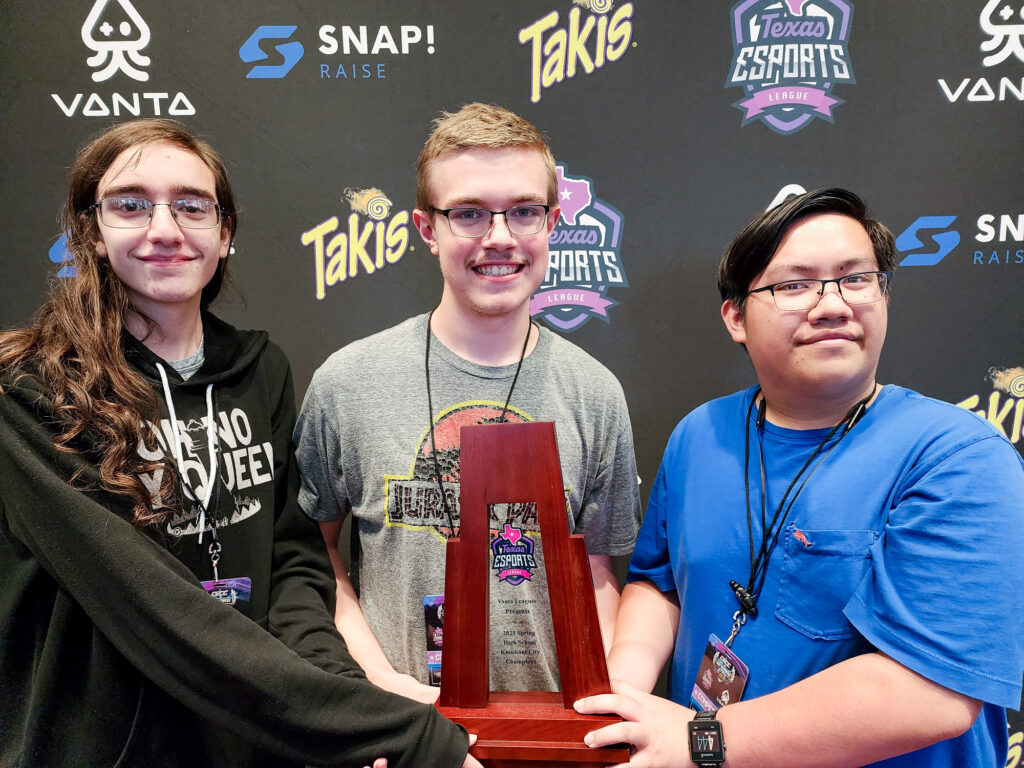 Midway High School Esports state champions (from left) Ryan Jones, Aidan Wit, and Anthony Ho.
The team joined forces in February, and on Thursdays after school, they began practicing and competing in Knockout City, a dodgeball-themed action video game. Throughout the season they remained undefeated, losing to only one team all semester whom they would ultimately face in the state championship match.
"While we had some technical difficulties, their game plan proved to be superior to our own," Midway High School career and technical education teacher and Esports Coach BJ Williams said of the team's earlier matches. "However, Ryan, Aidan, and Anthony came up with a counter to their strategy."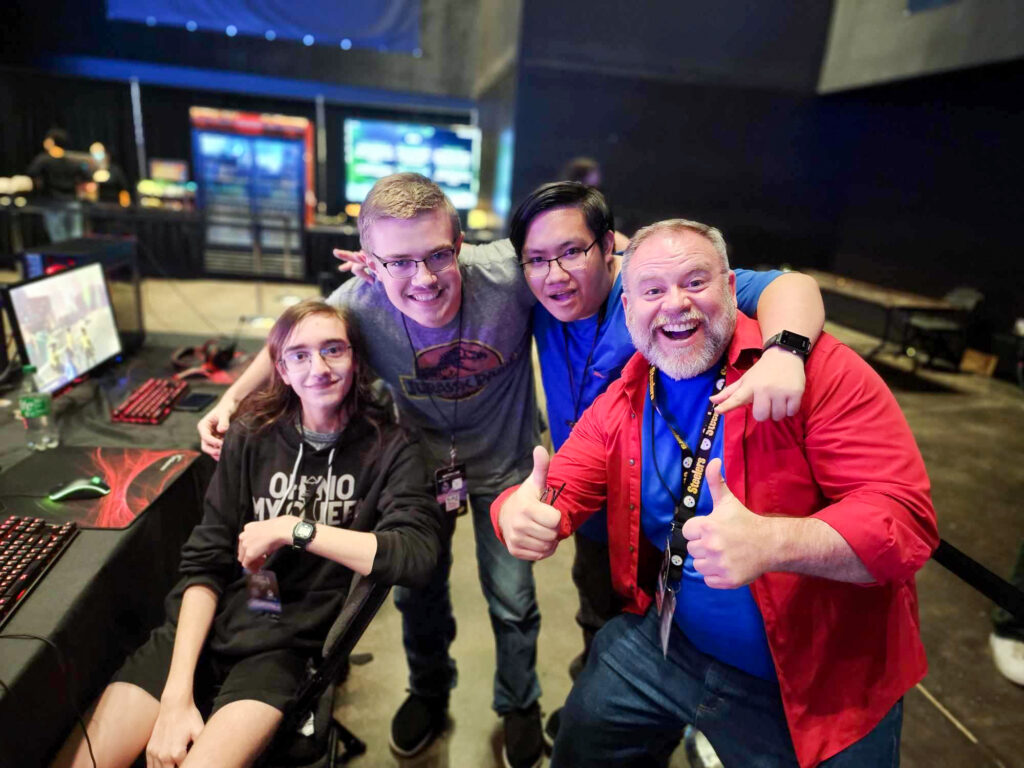 State champions (from left) Ryan Jones, Aidan Wit, and Anthony Ho with MHS Esports coach BJ Williams at the state tournament.
Learning from their previous losses, Midway's esports team developed a strategic plan, and when they found themselves once again facing the only team they had lost to all season in the final match of the state tournament, they were prepared. After advancing through preliminary and semifinal rounds, Midway's team executed their strategy in the final game to secure the championship trophy.
"They were surprised at our new strategy and were unable to counter," Williams said. "We swept the match without being beaten in a single game to avenge our previous losses and come away with the state title!"