A group of Midway High School students is receiving recognition from two respected national programs—the National Cyber Scholarship Foundation (NCSF) and CyberPatritot—for their mastery of cybersecurity concepts cultivated through Midway's career and technical education program.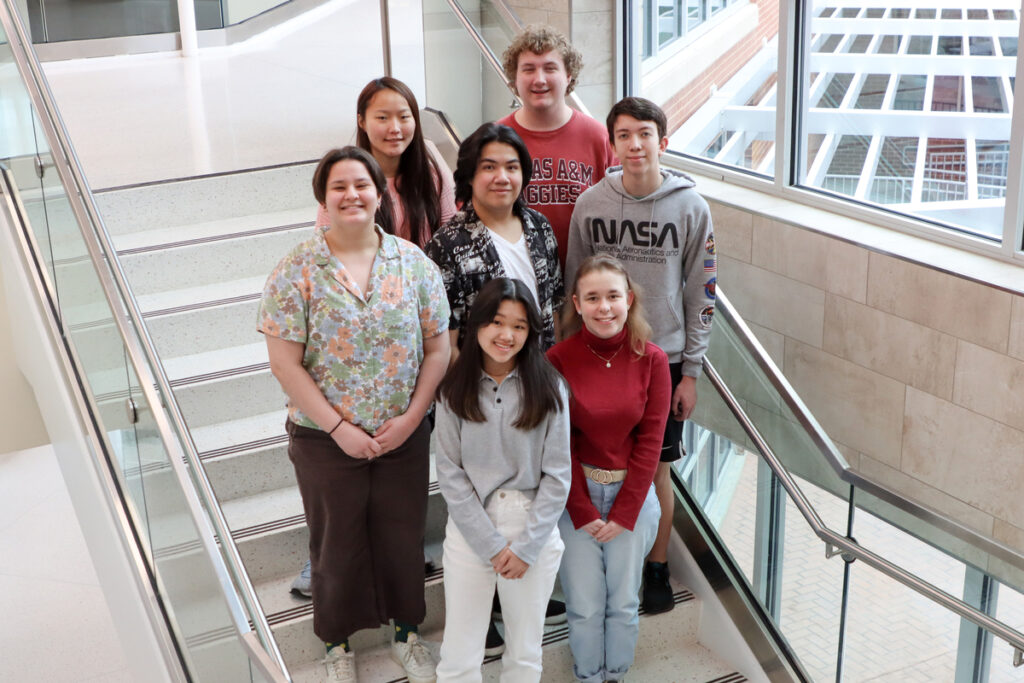 National Cyber Scholarship Foundation scholars and finalists from left to right: (back row) Arielle Wong, Ethan Vowels, (middle row) Sophia Mitchell-Flores, Anthony Espinosa, Jackson Lee, (front row) Esther Kim, and Samantha Daniel. Not Pictured: Jai Patel, Priya West, Caleb Pruitt (2022 graduate), and Mark White (2022 graduate).
NCSF is honoring 11 Midway students as finalists and scholars for their top scores in a challenging online cybersecurity training program during the 2021-2022 school year. Jai Patel and Ethan Vowels along with 2022 graduates Caleb Pruitt and Mark White have been named finalists and were awarded the National Cyber Scholarship. Out of over 45,000 students nationwide who sought to qualify, Midway's four scholars are among the top 2% selected to receive a scholarship valued at over $3,000 to participate in the Cyber Foundations Academy, a multi-week cybersecurity online education program.
"Getting our kids involved in the National Cyber Scholarship program gives them the opportunity to enhance their education in addition to what they are getting from school," Midway High School computer science teacher Susan Jones said. "Midway already has a full pathway for cyber, but it's great that they can earn scholarship points and additional training."
Also, NCSF finalists Arielle Wong, Priya West, Samantha Daniel, Anthony Espinosa, Esther Kim, Jackson Lee, and Sophia Mitchell-Flores are among the top 5% of highest-scoring students in the country who completed the NCSF Scholarship Application.
· · ·
Midway High School students also excelled in the CyberPatriot National Youth Cyber Defense Competition with two teams qualifying to compete in the national semifinals. This year's competition, which is the nation's largest cyber defense competition, involved Midway teams from computer science classes as well as two JROTC teams.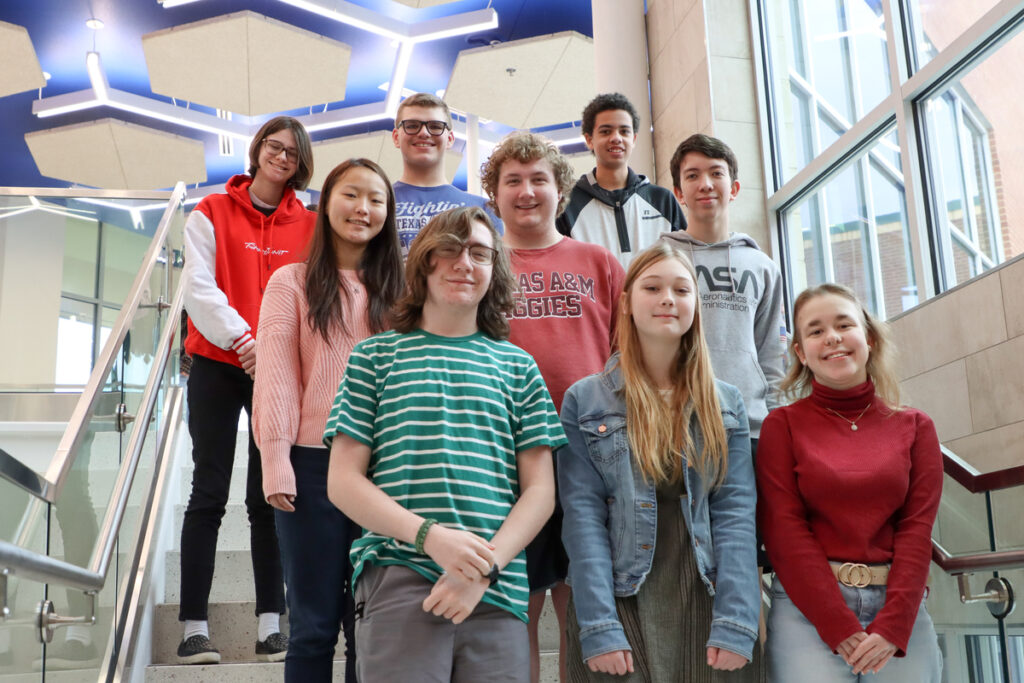 CyberPatriot national semifinalists and state competitors from left to right: (back row) Leah Williams, Cole Baldwin, Dante Griffin, (middle row) Arielle Wong (state competitor), Ethan Vowels (state competitor), Jackson Lee, (front row) Colin Jones, Lillian Goodman, and Samantha Daniel. Not Pictured: Zach Williams and Zachary Montgomery (December 2022 graduate).
"CyberPatriot is recognized by all branches of the military, so it's really neat that we are expanding and adding teams from JROTC and getting them involved," Jones said. "Even if they don't go into the industry, they can get exposure."
The CyberPatriot competition gives students applicable industry experience by putting them in charge of securing virtual networks and finding and fixing cybersecurity vulnerabilities while maintaining critical services. Teams are placed in one of three state-level competition tiers—silver, gold, or platinum—based on preliminary round scores for how secure they make a system.
This year marked the first time every Midway team competed in the gold tier or higher at state with two teams earning a spot in the platinum tier. The top 25% of each state tier advances to the national semifinals, and two of Midway's gold tier teams, consisting of members Cole Baldwin, Colin Jones, Zachary Montgomery (December 2022 graduate), Leah Williams, and Zach Williams, and the all-sophomore team of Samantha Daniel, Lillian Goodman, Dante Griffin, and Jackson Lee, are among this nationally qualifying group.