On Saturday Sept. 24, Midway High School Choir students traveled to Belton High School for the Texas Music Educators Association Region 8 Choir Auditions.
MHS had 47 students selected for the All-Region Choir, 36 of whom are advancing to the pre-area round of the All-State process.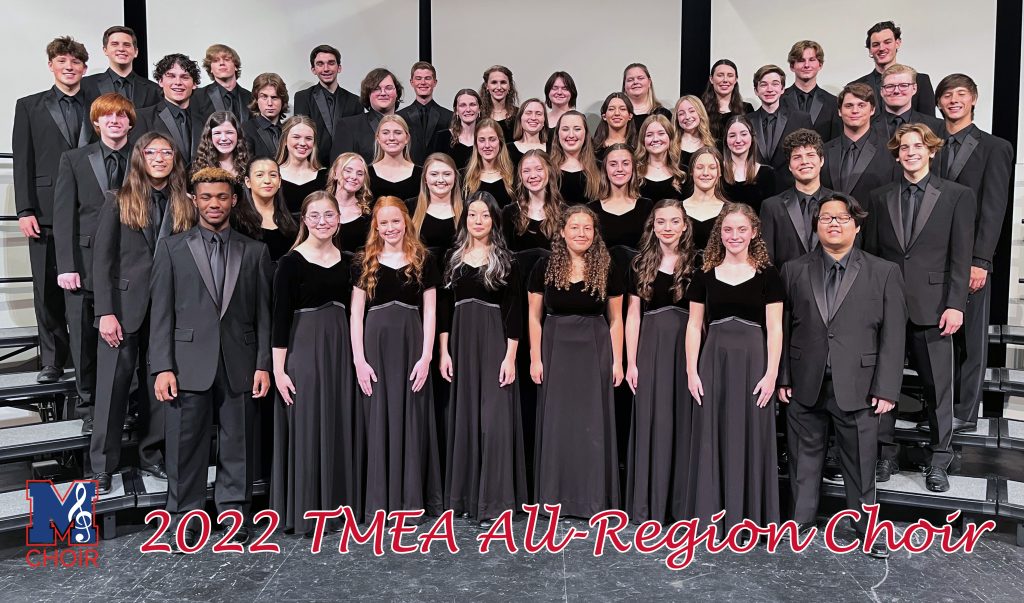 Students who were selected are:
Soprano 1: Madeleine Denman, Ellie Atkinson, Emily Goss, Hannah Rose, JoEllen Pittman, and Leah Holden.
Soprano 2: Eliana Barbur, Zoe McKeever, Millicent Cherry, Madeline Greener, Mia Gulley, Maci White, Rena Evelyn Wilhite, and Madison Follis.
Alto 1: Gabriela Gonzalez Alanis, Savannah Ortiz, Katriel Oyler, Alissa Ayers, Elizabeth Eggleston, Lauren Sincerney, Lauren Myers, and Jordan Hipp.
Alto 2: Ivy Ingram, Alex Conaway, Maggie Steakley, Amy Agado, and Calleigh Chau.
Tenor 1: Sam Conaway, Jonas Jackson, Josh Dunn, and Cooper Armstrong.
Tenor 2: Asher Beck, Noah Doss, Mason Cole, Toby Meldrum, and Jack Clark.
Bass 1: Wyatt Somers, Jackson Fischer, Jorden Johnson, and Hien Truong.
Bass 2: Jackson Owen, Jaden Rankin, Cole Harris, Collin Mathis, Tristan Newman, Ethan Christian, and Mark Hall.
Students will be participating in the Region 8 All-Region Clinic/Concert on Saturday, Nov. 12 at University High School. The culminating concert will be at 5 p.m. in the UHS Performing Arts Center.