The Midway High School Cross-Examination Debate Team of Colin Jones and Neon Zheng competed in the 2022 UIL CX Debate 6A State competition in Austin on March 18-19 and finished as octofinalists.
They advanced through four preliminary rounds of competition beginning with 48 student teams to earn a spot in the octofinals alongside 15 other remaining teams. Advancing to this round of competition is an incredible accomplishment and ranks them among the top 16 teams in the state.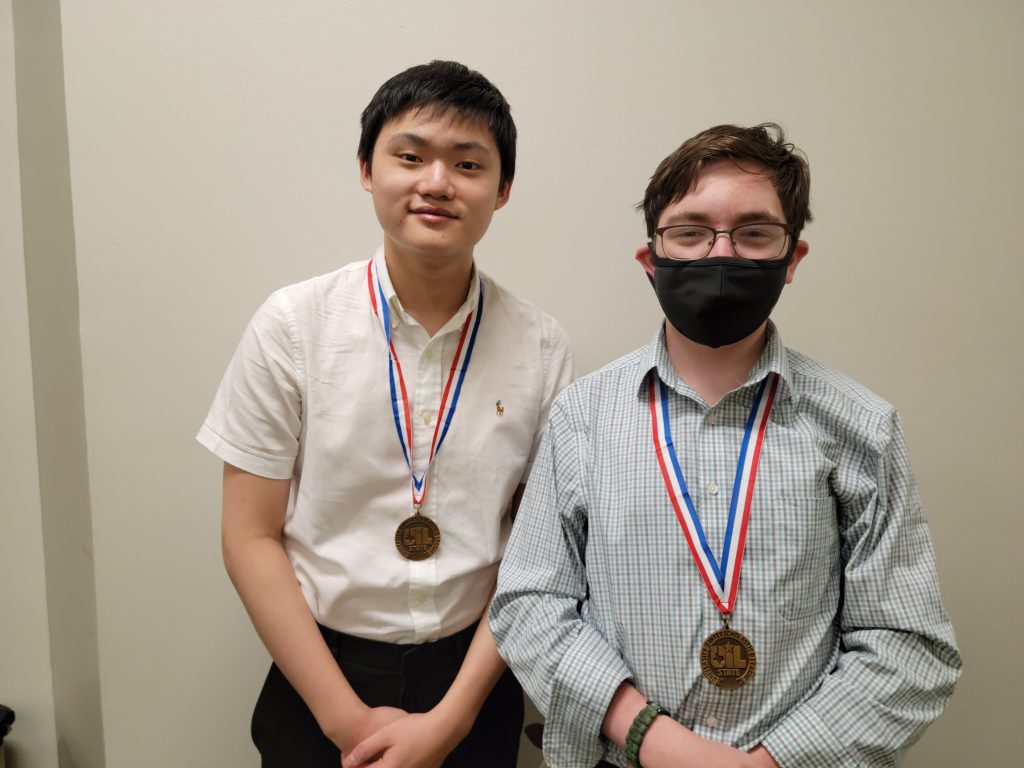 Congratulations to these students on their achievement as octofinalists and to their coach, Susan Jones!
In CX Debate, debaters work in teams of two to address the school year's topic, which was brought to the following resolution this year: The United States federal government should substantially increase its protection of water resources in the United States.
The contest helps train students to analyze problems, conduct research, and utilize principles of argumentation and advocacy to orally present the most effective case for or against a given proposal.