Woodgate Intermediate School Principal Wes Kanawyer received quite the surprise when H-E-B representatives visited his campus to share the news of his selection as an Excellence in Education Awards Finalist.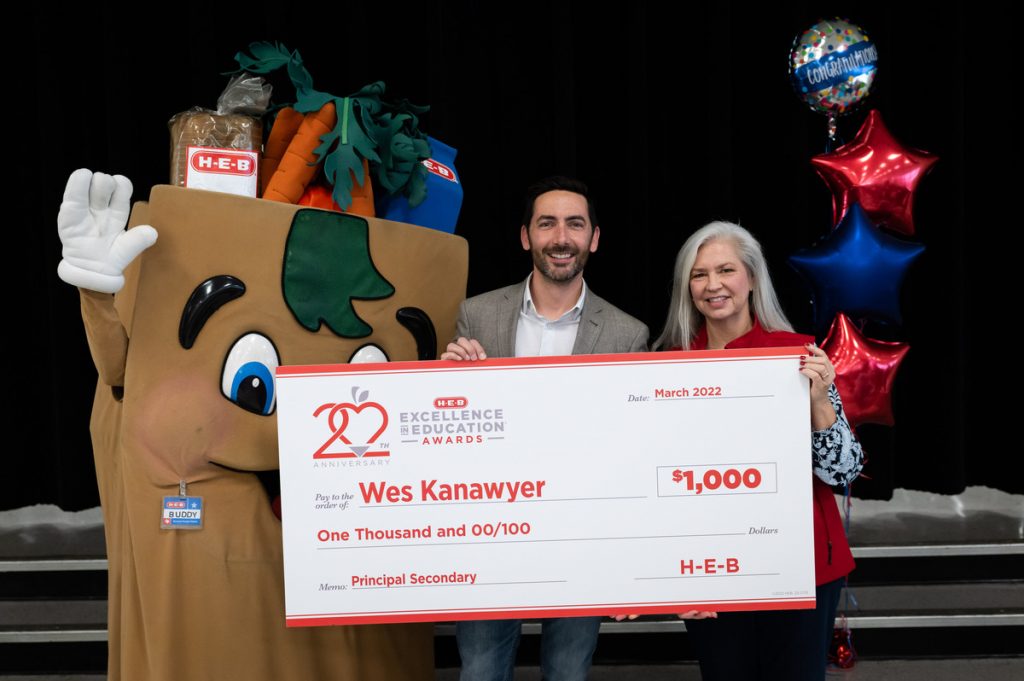 Kanawyer is being recognized as one of just five finalists for the 2022 Principal of the Year award. The award honors outstanding public school professionals as some of the best in Texas and celebrates their dedication and commitment to their school communities.
As a Principal of the Year Finalist, Kanawyer consistently goes the extra mile each day to serve the students and staff of Woodgate Intermediate and inspires others to do the same.
2022 marks the 20th anniversary of the Excellence in Education Awards program, which presents finalists and their schools with a cash prize and invites them to compete at the statewide level for additional prizes.
Congratulations to Wes Kanawyer for being selected as an H-E-B Excellence in Education Principal of the Year Finalist!