The Midway ISD Special Olympics powerlifting team had a successful weekend at the 2022 Winter Games competition in February! Eleven Midway ISD athletes won a total of 27 medals, including 20 gold medals, at the statewide Special Olympics powerlifting meet held in Bee Cave, Texas, as part of the Winter Games.
Midway powerlifting athletes and their coaches have been training since early January in preparation for the meet, which was the first powerlifting competition for a majority of Midway's athletes. Congratulations to the following athletes and their coaches! 
Athletes:
DQ Portis
Angelo Garcia
Thomas Contreras
Nikolai Seibel
Jacob Brown
Philip Auchard
Devon Vannort
Mason Daniel
George "Cole" Copas
Derek Kingston
Madi Potts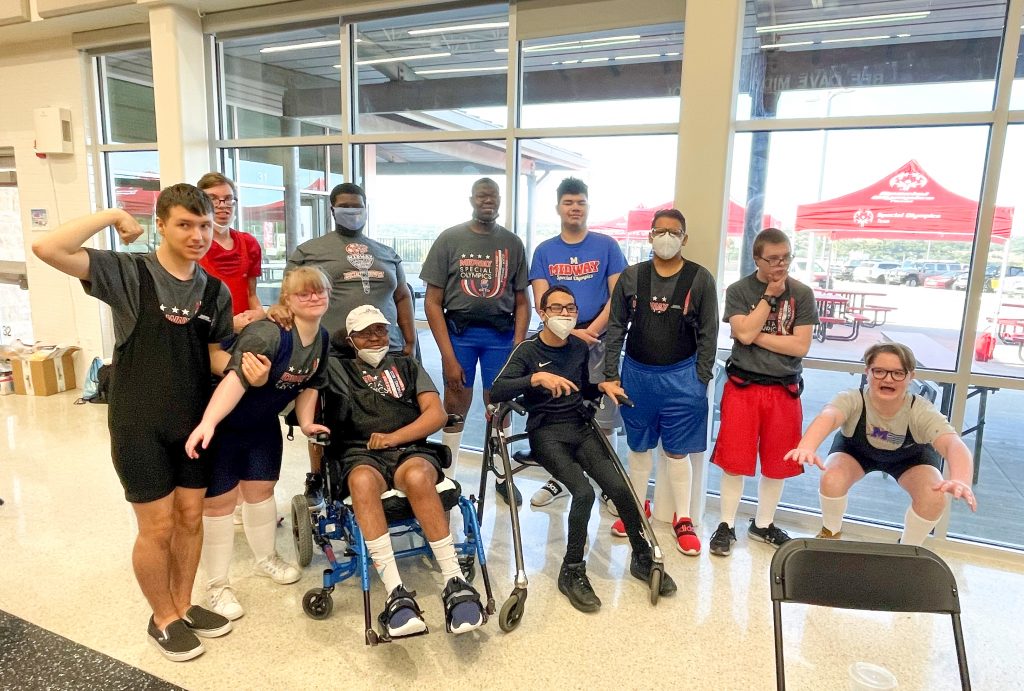 Eleven Midway athletes brought home a total of 27 medals from their Special Olympics powerlifting competition!
Coaches:
Kristen McKerall
Jordyn Baugh
Michael Martin
During the meet, athletes competed in bench press, squat and deadlift under the exact same rules as any other powerlifting competition. The goal in powerlifting competitions is for participants to lift more weight than their opponents, and Midway's powerlifting athletes displayed incredible effort, determination and persistence to reach this goal.
We are so proud of the Midway Special Olympics powerlifting team for all of their hard work!