The Cyberpatriot National Youth Cyber Defense Competition is the nation's largest cyber defense competition that puts school students in charge of securing virtual networks. This year, nine Midway High School students advanced to compete in the semifinal round of the competition.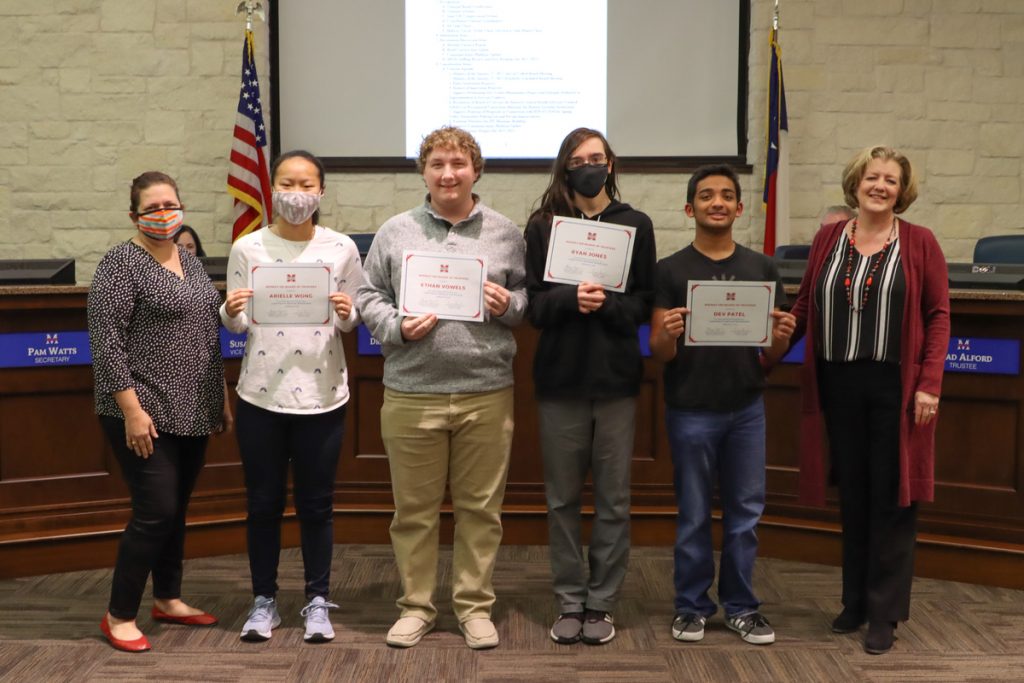 Congratulations to Midway's CyberPatriot National Semifinalists:
Hannah Lawson
Gabriel Rodriguez
Elijah Smith-Stovall
Ethan Vowels
Arielle Wong
Inoo Jo
Jai Patel
Ryan Jones
Dev Patel
CyberPatriot is the National Youth Cyber Education Program created by the Air Force Association to inspire students toward careers in cybersecurity or other science, technology, engineering, and mathematics (STEM) disciplines. ​At the core of the program is the National Youth Cyber Defense Competition.
This year, Midway High School entered eight teams from the cybersecurity, cyber capstone, and practicum classes. We also entered two JROTC teams for the first time! Out of the Midway teams, two Gold Tier teams earned spots to compete in the National Semifinal Round. Among the Texas teams that competed in the Gold Tier Semifinals, Midway's teams placed 5th and 15th.
In the competition, teams of high school students are put in the position of newly hired IT professionals tasked with managing the network of a small company. Through a series of online competition rounds, teams are given a set of virtual operating systems and are tasked with finding and fixing cybersecurity vulnerabilities while maintaining critical services. Teams are scored on how secure they make the system and preliminary round scores place teams into tiers for State and National competitions. Only the top 25% of each tier in the State Round advance to the National Semifinals.