Julie Biezenski and Brad Shelton were presented with the Red Ball Award from Special Olympics Texas for their efforts to help Midway High School students participate in the first-ever UIL Unified Track and Field events in the 2020-2021 school year.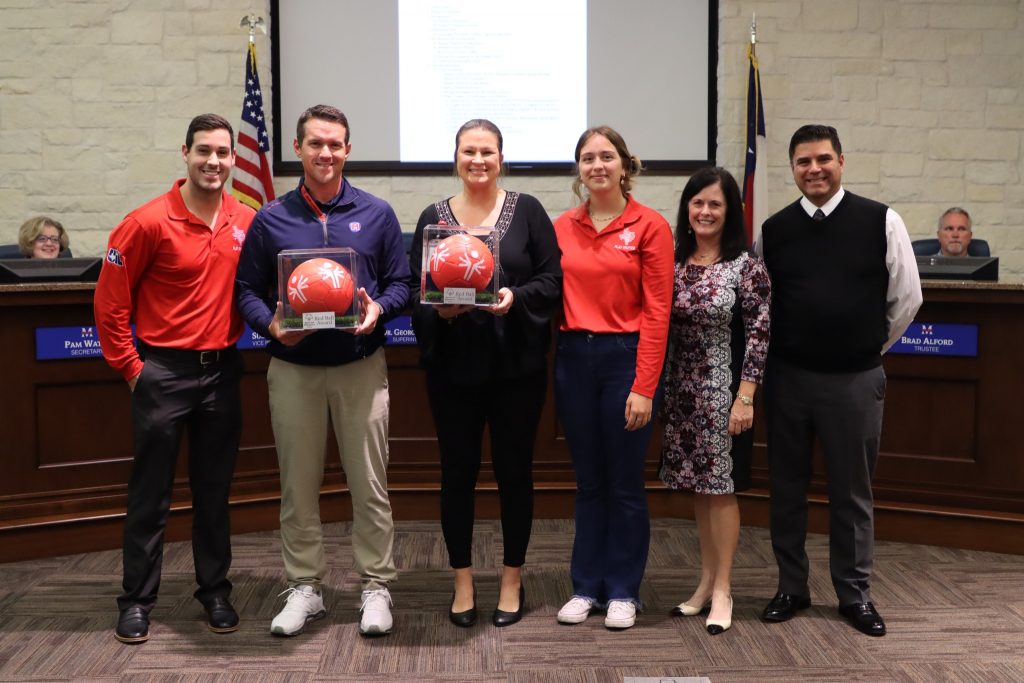 Julie acts as the Head of Delegation for Midway ISD Special Olympics and gave her time and energy to support Midway High School students in their journey to the UIL Unified Track & Field State meet in April 2021. As Athletic Director for Midway ISD, Brad Shelton was an integral part of this journey as well.
With their leadership, Midway ISD placed 4th overall in the state meet. Special Olympics is looking forward to continuously supporting this district's efforts when it comes to inclusion.