U.S. News and World Report evaluated thousands of public schools to identify the top performers in their 2021 rankings for elementary, middle, and high schools. The performance of Midway ISD schools qualified them to be ranked among the best schools in each of these categories.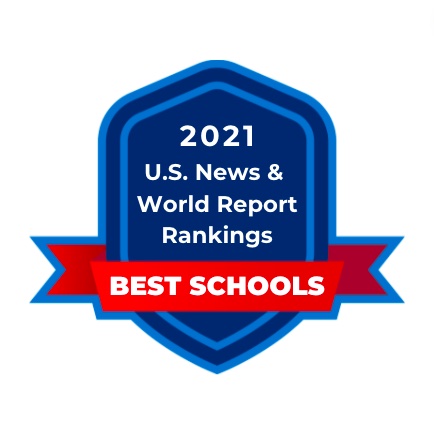 Four Midway ISD schools are in the top 10% statewide out of 4,446 elementary schools ranked in Texas. South Bosque is ranked number one in Midway ISD elementary schools and is in the top 2% of Texas elementary schools at number 86. River Valley Intermediate is ranked in the top 4%, Spring Valley in the top 8%, and Woodgate Intermediate in the top 9% of elementary schools statewide.
Midway Middle School is in the top 11% statewide out of 1,942 middle schools ranked in Texas.
According to U.S. News, these inaugural rankings of public elementary and middle schools take into account the level of student proficiency on mathematics and reading state assessments, as well as socioeconomic demographics. Half the formula is the results themselves, and the other half is the results in the context of socioeconomic demographics. In other words, the top-ranked schools are high achieving and have succeeded at educating their students.
Additionally, the U.S. News Best High Schools rankings include data on nearly 24,000 public high schools in 50 states and the District of Columbia. Nearly 18,000 schools were ranked on six factors based on their performance on state assessments and how well they prepare students for college.
Midway High School is ranked number one in Waco metro area high schools and is among the top 13% of 17,857 nationally ranked high schools, as well as in the top 14% of 1,524 high schools ranked in Texas. According to U.S. News, the top-ranked schools have a high rate of students who scored above expectations in math and reading state assessments, passed an array of college-level exams, and graduated in four years.
Midway ISD is proud of our teachers and staff across the district for their commitment to preparing all students for success.