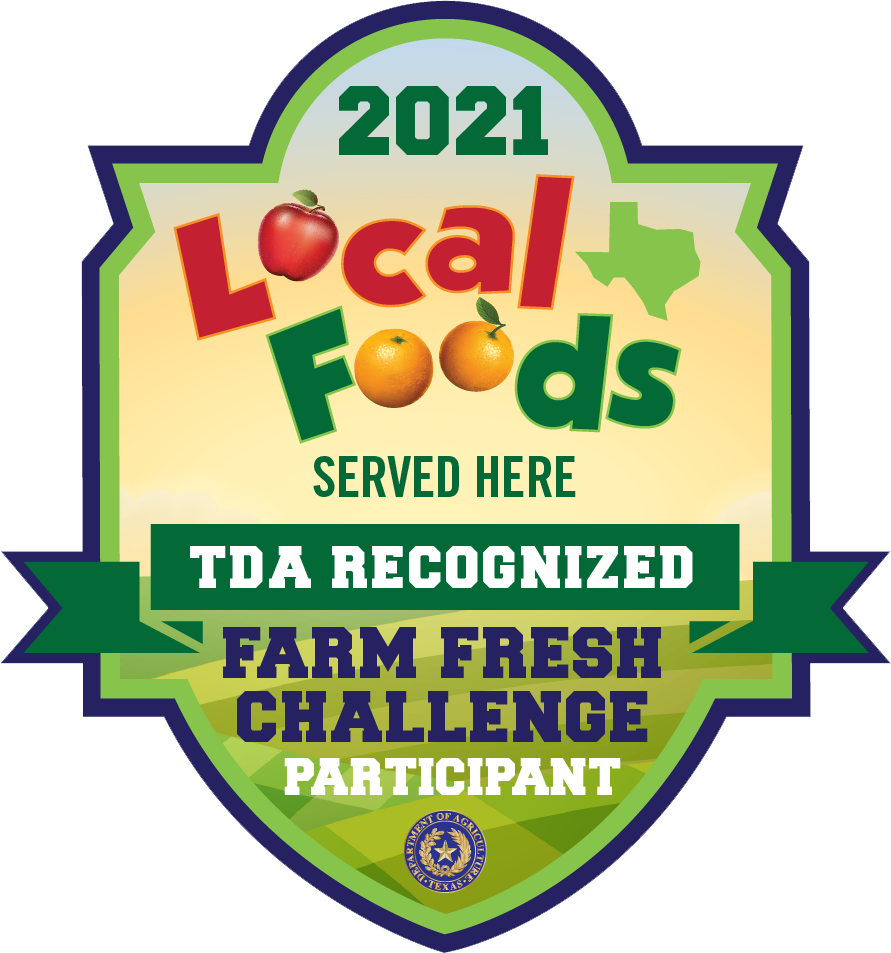 Midway ISD was recently recognized by the Texas Department of Agriculture (TDA) in honor of the district's commitment to building wholesome learning environments and teaching children about healthy lifestyles using Texas agriculture.
The nutrition team at Midway ISD successfully completed the TDA 2021 Spring Farm Fresh Challenge by joining schools and child care providers across Texas from April 12 through May 14 to eat local foods, learn about Texas agriculture, and share their success on social media. The challenge is part of Texas Agriculture Commissioner Sid Miller's Farm Fresh Initiative.
"The Farm Fresh Challenge plays a critical role in connecting Texas farmers and ranchers directly with school children, child care providers and local communities," Commissioner Miller said. "Texas Agriculture has a real impact on students and their daily lives. I want to challenge our kids to make healthy lifestyle choices for every meal they eat by filling their plates with locally sourced produce from right here in the Lone Star State."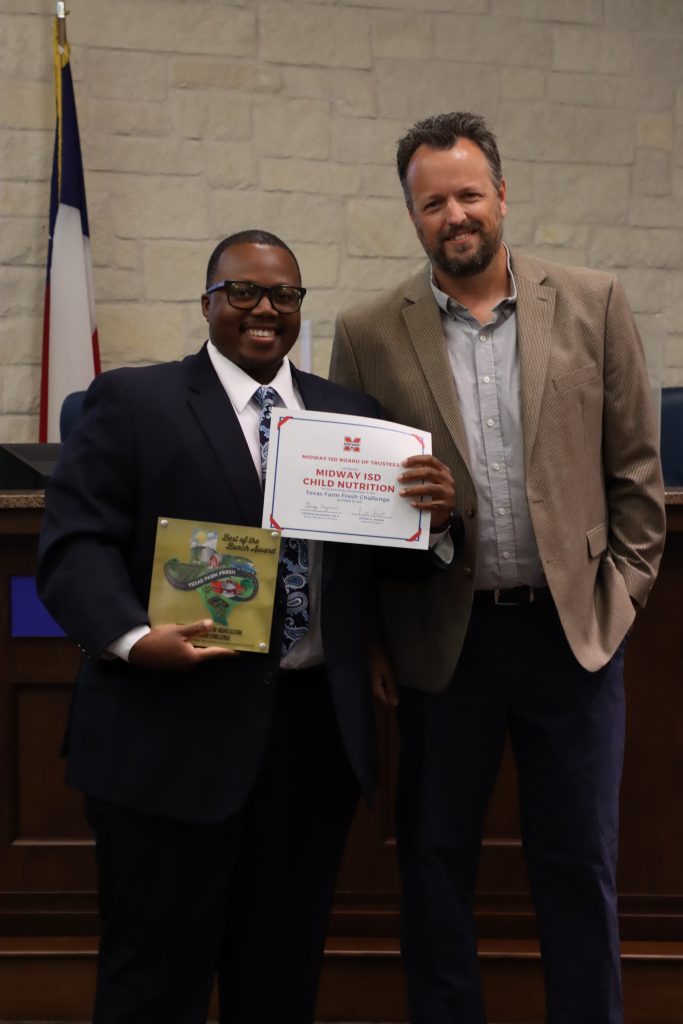 Since 2013, the challenge has recognized organizations that include more local foods in meals and snacks and provide lessons about Texas agriculture. Challenge participants earn recognition by serving three or more Texas foods, providing agricultural education opportunities for students, and sharing their accomplishments on social media.
This year's Spring Farm Fresh Challenge has an impact that goes beyond just good nutrition for students. Prioritizing agricultural education, supporting a foundation of healthy habits, and choosing to buy local foods strengthens local economies and recognizes the efforts of Texas farmers and ranchers.
By completing the Spring Farm Fresh Challenge, Midway demonstrated its dedication to connecting students with Texas agriculture and a commitment to student success, because lifelong achievement begins with good nutrition and healthy lifestyles.