Apple Distinguished Schools are centers of leadership and educational excellence ​that demonstrate inventive use of technology and inspire student creativity, collaboration and critical thinking as some of the most innovative schools in the world.​
Three Midway ISD campuses have been recognized by Apple as 2021-2024 distinguished schools for cultivating environments that engage students and enhance their opportunities by fostering a culture of continuous innovation in learning and teaching.
Congratulations to Castleman Creek Elementary, Spring Valley Elementary and Midway High School. The selection of these three campuses as Apple Distinguished Schools is the culmination of hard work from educators, support from the community, and the creativity of students.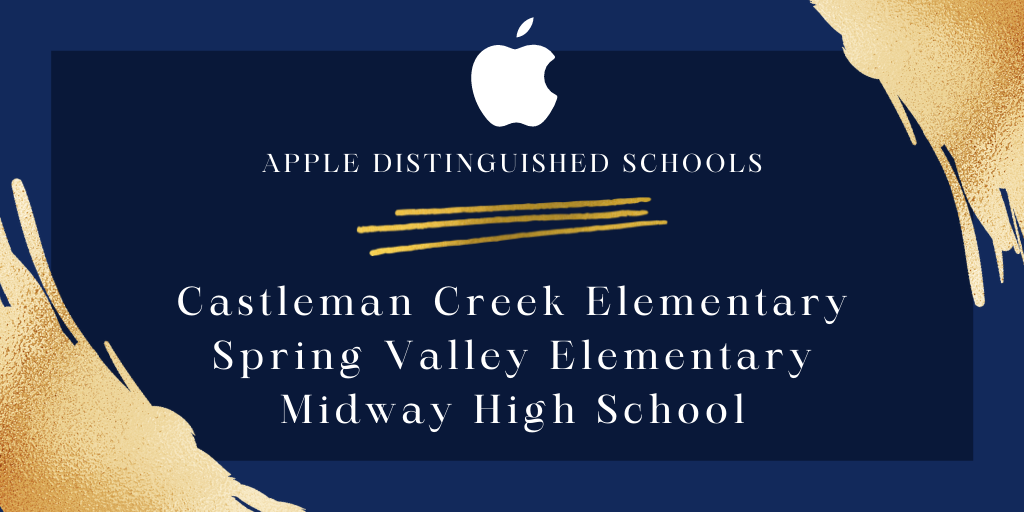 In 2013, Midway embarked on an innovative one-to-one initiative that provided digital devices to every student. This helped level the playing field for access to computers and provide endless classroom resources for teachers. As the programming and curriculum continues to develop, Midway ISD has become a leader in best practices for use of technology in the classroom.
The Apple Distinguished School program supports this type of forward-thinking in education and recognizes communities who are using Apple technology to make positive change in their schools. By implementing a clear vision for how their technology-rich environments can support learning goals, these Midway campuses are contributing to the future of education.