Six Midway High School junior and senior swimmers are being awarded Academic All-State honors this year by the Texas Interscholastic Swimming Coaches Association.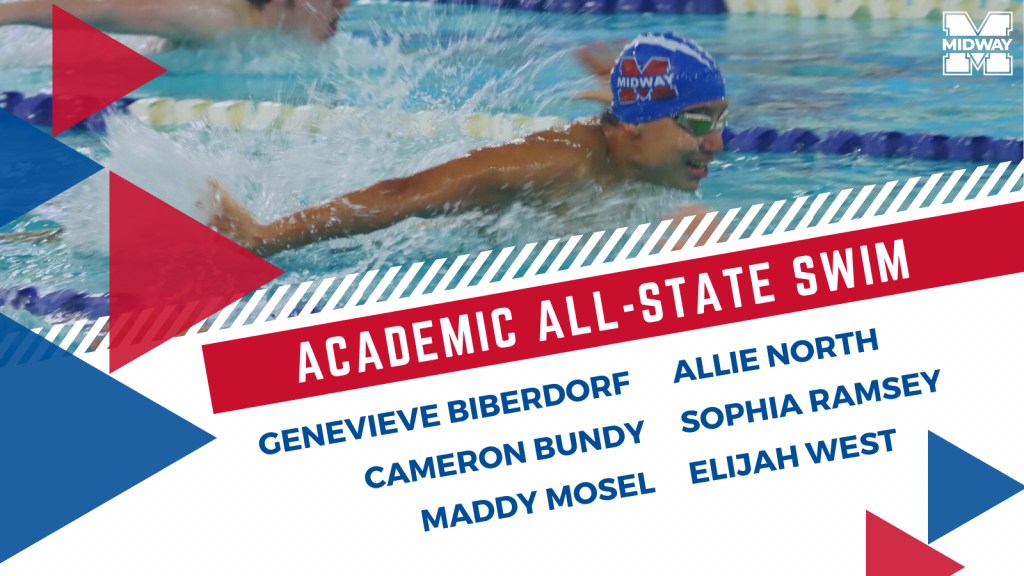 Congratulations to these dedicated swimmers on their achievement of excelling in both academics and athletics!
Genevieve Biberdorf
Cameron Bundy
Maddy Mosel
Allie North
Sophia Ramsey
Elijah West
Jules Wierhdt
To qualify for this award, recipients must have a minimum 93.75 GPA for 5 semesters as juniors or 7 semesters as seniors. Swimmers must also have lettered in their high school swimming program during their junior or senior year.