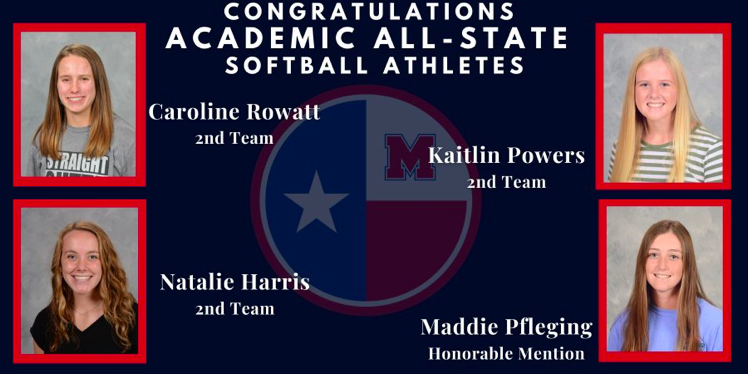 Each year, the Texas High School Coaches Association recognizes seniors who exhibit excellence in sports while displaying the same commitment in the classroom.
This year, four Midway High School softball players were named to Academic All-State teams for displaying good moral character and exhibiting an overall grade point average of 92 or above including courses from grades 9-11 and courses completed from grade 12.
When reviewing nominations, the THSCA also considers each students' class rank and SAT and/or ACT scores in addition to GPA.
Congratulations to these student-athletes for excelling in both academics and athletics!
Caroline Rowatt – 2nd Team
Natalie Harris – 2nd Team
Kaitlin Powers – 2nd Team
Maddie Pfleging – Honorable Mention
Hannah Sterriker – 2nd Team