Seven Midway High School seniors were named to the 2021 Girls Track Academic All-State Team by the Texas High School Coaches Association.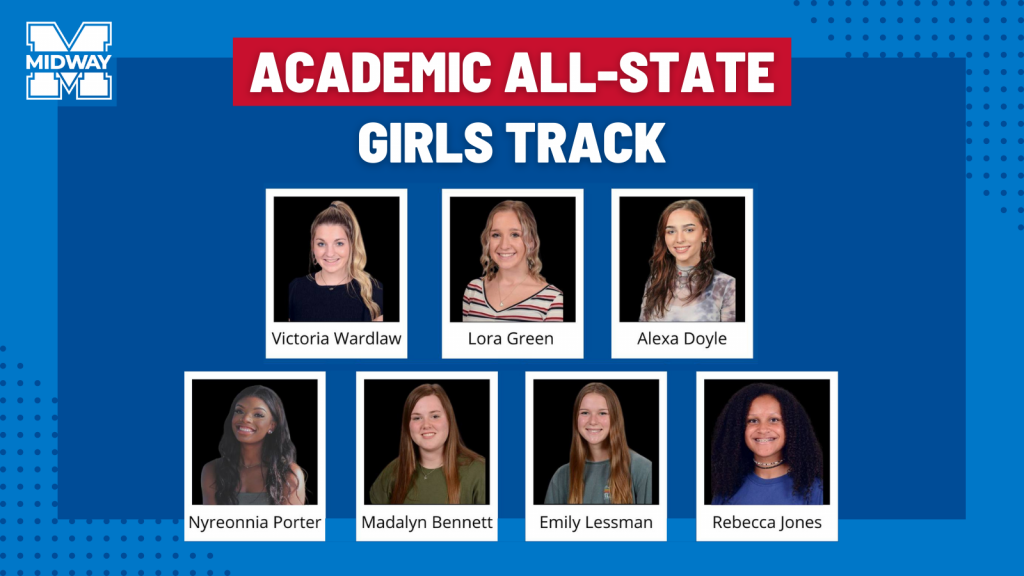 These seniors earned this honor through a combination of GPA, class rank, and SAT and/or ACT scores.
To be nominated for the THSCA Academic All-State Team, athletes must be graduating seniors, have an overall grade point average of 92 or above including courses from grades 9-11 and courses completed from grade 12, be in good standing with the team and be of good moral character.
Congratulations to Madalyn Bennett, Alexa Doyle, Lora Green, Rebecca Jones, Emily Lessman, Nyreonnia Porter and Victoria Wardlaw for their hard work and dedication both as students and athletes!