Once again, Midway ISD is being honored with the Best Communities for Music Education (BCME) distinction awarded by the National Association of Music Merchants (NAMM) Foundation.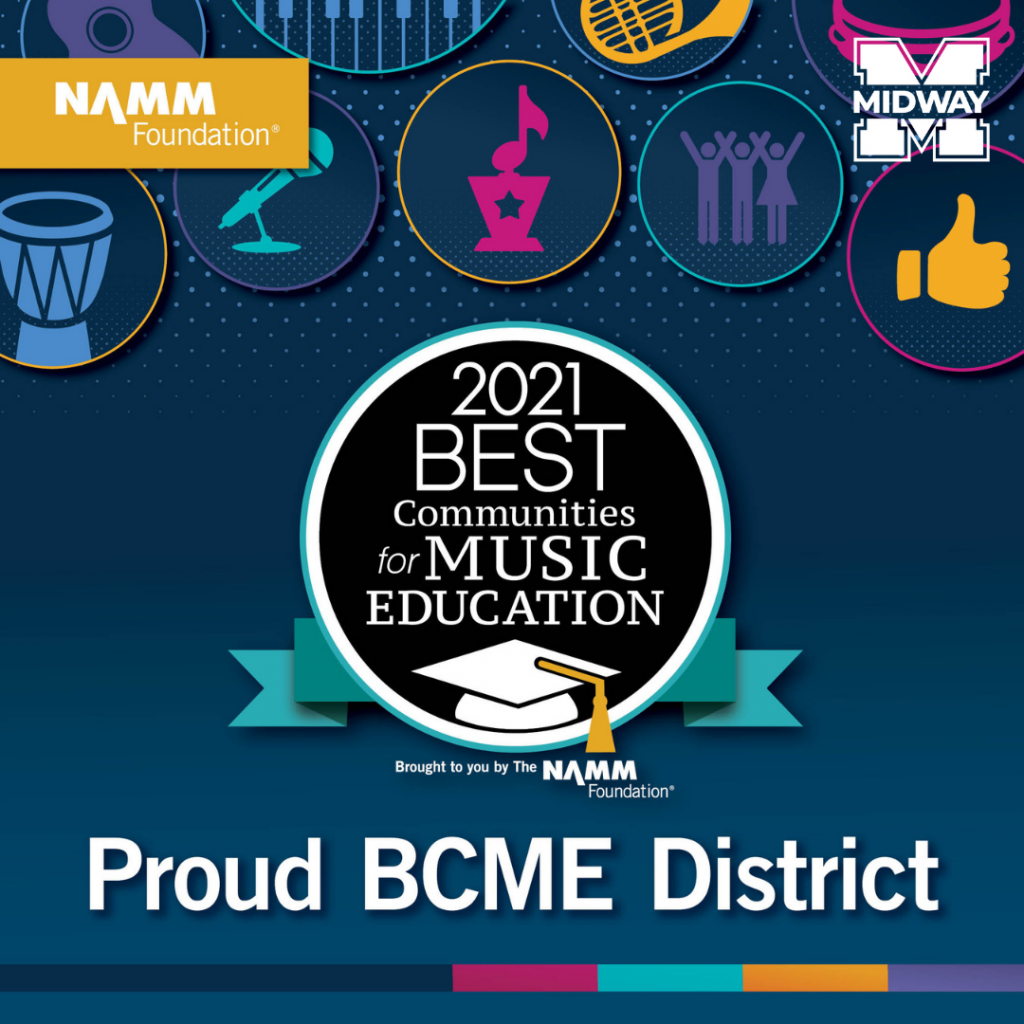 According to the NAMM Foundation, the BCME Award recognizes and celebrates school districts for their support and commitment to music education and efforts to assure access to music for all students as part of a well-rounded education.
Recently, music education has undergone significant changes due to the pandemic. Like Midway, schools across the country have had to navigate virtual learning, manage the return to in-person instruction, and reinvent live performances.
Because of these new challenges, receiving the BCME distinction this year is especially meaningful as a testament to the creativity of our music teachers, the dedication of our students, and our community's overall support of music education at Midway.
"In past years, schools and districts had to work hard to create successful music and arts communities," NAMM Foundation Executive Director Mary Luehrsen said. "But, never before has the battle been so hard-fought against silence and a feeling of isolation. We applaud with all our hearts the commitment of so many to assure students continue with deep and rich music learning."
Midway qualified to receive this distinction based on responses to detailed survey questions about funding, participation, opportunity, standards, community, facilities and other factors that affect access to comprehensive music education. School officials verified the responses, which were reviewed by The Music Research Institute at the University of Kansas.
Congratulations to our music teachers, students and their families for maintaining a history of excellence in their commitment to music education!
About The National Association of Music Merchants Foundation
The NAMM Foundation is a nonprofit supported in part by the National Association of Music Merchants and its approximately 10,400 members around the world. The foundation advances active participation in music making across the lifespan by supporting scientific research, philanthropic giving and public service programs. For more information about The NAMM Foundation visit www.nammfoundation.org.