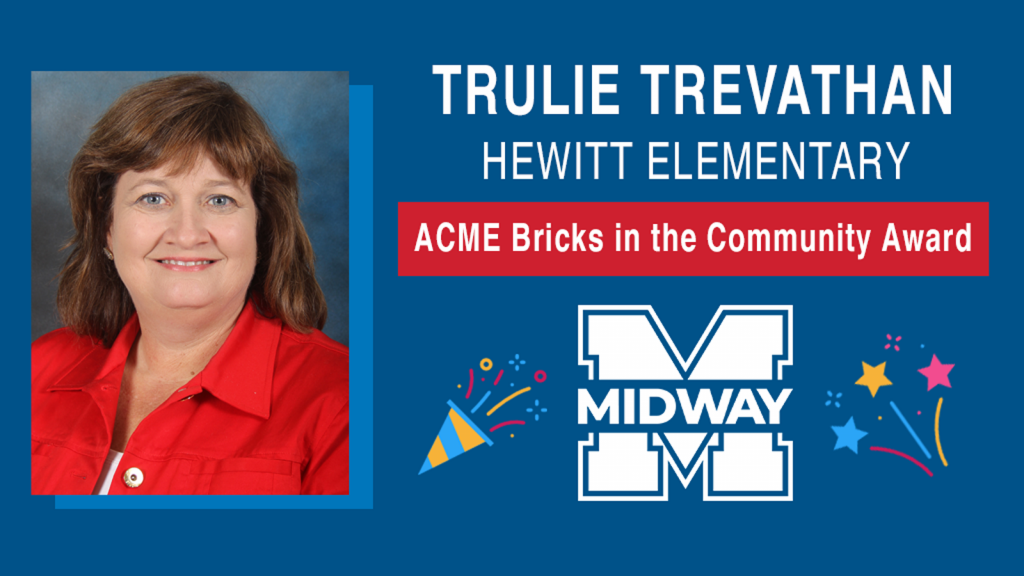 Hewitt Elementary Reading Instructional Specialist Trulie Trevathan is being honored with the Acme Bricks in the Community Award. This award serves as an opportunity to recognize heroes, like Trulie, who have gone above and beyond in helping their community during COVID-19.
The Acme Bricks in the Community Award is part of the Texas Rangers Baseball Foundation's 30 Games of Giving Initiative, which allows the Rangers to celebrate a variety of different community outreach programs leading up to North Texas Giving Day on September 17.
The Foundation views teachers as essential to building children's futures. They like to think of them as bricks in building the community, which is why the Foundation has partnered with Acme Brick to recognize and reward teachers through the Acme Bricks in the Community contest.
As part of the contest, Rangers' fans and community members nominated teachers that have made a difference in their community for the chance to have them recognized by the team. Acme Brick and the Foundation have also committed $40,000 as part of the Acme Bricks in the Community Initiative.
The program rewards 80 teachers with $500 gift cards to improve their virtual or in-person classrooms. Teachers also receive an Acme Brick commemorating the Rangers' first season at Globe Life Field.
Congratulations to Trulie for receiving the Acme Bricks in the Community Award in recognition of her commitment to serving our community!