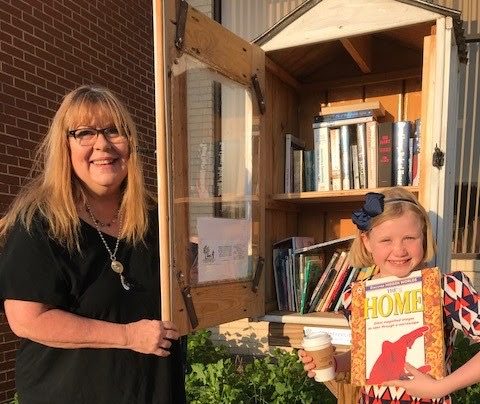 By: Landry Leatherwood, Baylor University Intern
The Little Free Library grant at Speegleville Elementary is still finding a way to make a difference in the community during the time of the Coronavirus pandemic in an innovative, enriching way. This grant, awarded to Speegleville librarian Christe Hancock, provides an opportunity for students and the surrounding community to share books, free of cost, in a self-sustaining way.
"I knew that a lot of our kids couldn't always make it to the public library or had books at home when we were on breaks," Hancock said. "I wanted to make sure that there were no gaps in their ability to get books in their hands. I was also very excited to get our neighborhood and community involved in sharing books with each other."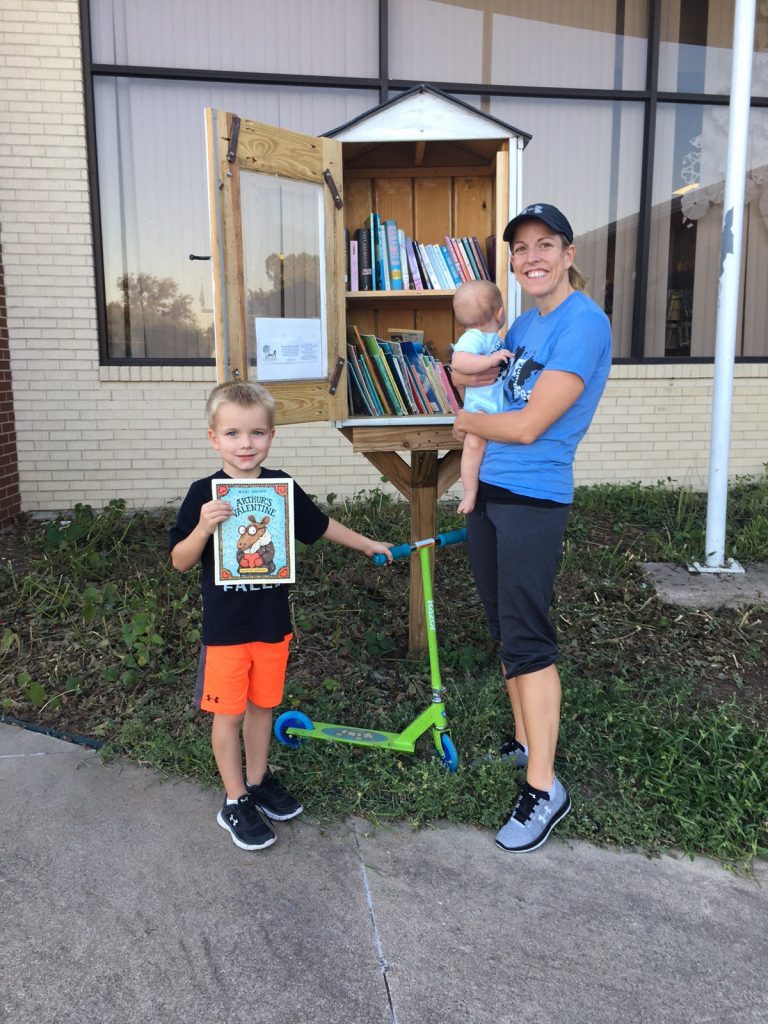 Hancock found that there was a movement around the world of "little free libraries," and knew she had to get her hands on some for her students and surrounding community. Since implementation of the grant back in 2015, Hancock now has two Little Free Libraries at the school that are still being put to good use.
"I am thrilled when I see people using the libraries. I love when the kids come to tell me about a book they read in the garden over the weekend or holiday that they got out of the Little Free Library," she said. "When I found out that people were actually coming all the way to our school from other towns to share the books, I was over the moon!"
Since the outbreak of the pandemic, life has looked very different for many people; however, one thing that has given the students and the surrounding community of Speegleville a sense of constant in their lives has been the Little Free Libraries.
"[I am] so elated that they are in place so I feel like we can make a difference in people's lives, giving them something they can read, something to do when they have to be sheltered in place, Hancock said. "Books take people to other places without leaving your house. If families have to be self-distancing, they can have places to go inside the stories that books provide."
Hancock believes that not only has this grant been able to be transformative during the pandemic, but that the Little Free Library continues to help the community in other ways, as well.
"Many people don't have access to the internet, some people will not have money to buy books, the kids will grow tired of their devices. My hope is that the Little Free Library will fill a need," Hancock said.
Hancock has implemented health and safety measures at the libraries to facilitate a healthy exchange of books during the pandemic. In doing so, she hopes to encourage more families and students in Waco and its surrounding communities to come experience the Little Free Libraries.
"Come on over and grab a book or two for you and your family. There is sanitizer… to clean your hands before and after you choose your books," she said. "Remember to stay six feet away from others, wash your hands, keep your hands away from your face and share a good story."