By: Samantha Marquise
At least once in their career, every history teacher has repeated George Santayana's famous words "those who don't know history are doomed to repeat it" to a class full of unimpressed students. While these words are true, oftentimes history classes are trapped into becoming little more than textbook reading and simple fact memorization. Many teachers struggle to find ways to bring history to life and engage their students in ways that will leave them wanting to learn more. Hannah Gist, a US History teacher at Midway HS, is taking on this challenge with her newest grant, Blast from the Past- Escaping Mundane History Lessons.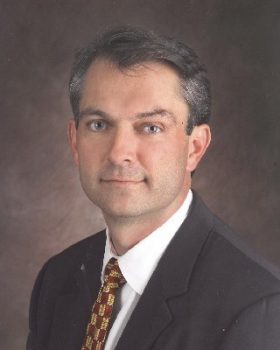 With her Blast from the Past grant, Ms.Gist is hoping to escape the typical history lesson set up of lectures and textbook reading to help immerse students in the materials in a new way. Ms. Gist says that this grant helps students combine their history knowledge with critical thinking through the use of interactive activities set up in an escape room styled manner. The activities include puzzles, board games, searching through newspapers for clues, and much more, all while reinforcing the subject matter that students have been learning in class. In the words of Ms. Gist, the grant will "give [students] a chance to to have a hands on approach to learning".
A primary advantage in the new Blast from the Past grant is its utilization of multiple styles of learning. Kinesthetic, visual, and auditory activities are all built into the grant, allowing all students to interact with the material in a way that best suits their approach to learning. This flexibility in learning style has provided Ms. Gist with the ability to be more creative in her teaching style. By creating lessons that cater to all different types of students, Ms. Gist is able to meet students where they are at in their educational journey. This type of inclusive teaching encourages students to continue to learn and engage with history rather than isolating them if they prefer a different style of learning. Furthermore, the grant helps contribute to the MISD initiative of promoting the 4 C's: critical thinking, collaboration, creativity, and communication.
By creating an interactive classroom environment, students are engaging in all 4 C's in a fun and unique way.
Ms. Gist is working to redefine the way that history lessons are taught to students. By stepping away from the textbooks and into an interactive learning environment, students are approaching history in a new and exciting way. Hands on work and active involvement in the learning process helps bring history to life in the students' eyes and creates a fresh new perspective. The newly developed interests in history that the grant will bring about will help shape tomorrow's future leaders and their views on the world.
This grant has been named in memory of Bradley Newsom, MHS Class of '86. In addition to working to better the future of Midway ISD, we also hope to honor those who came before us. Through the Midway Memorial Educational Grant, the Education Foundation memorializes Midway Alumni who have passed away since their graduation. For more information about the Midway ISD Education Foundation and their programs, visit www.midwayisd.org/foundation.