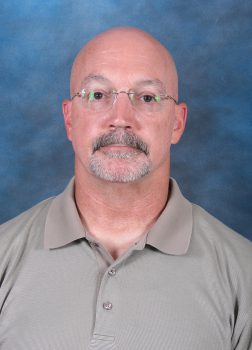 A veteran of 28 years on the collegiate level,  Mr. Yoxall spent 3 years as the Head Strength and Conditioning Coach at Rice University. Prior to Rice, he supervised the strength and conditioning programs at Strake Jesuit Prep in Houston for one year. Mr. Yoxall was also the Head Strength and Conditioning Coach at Auburn for 14 years. There, he trained NFL Top 100 player, A.J. Green.
After a long collegiate career, Mr. Yoxall taught for one year at ECISD and now comes to Midway as the strength and conditioning coach at the High School.
Mr. Yoxall began his coaching career in 1987 at TCU as a graduate assistant. Two years later after earning his Master's in Physical Education, he was promoted to the Head Strength Coaching position with the Horned Frogs. He left Fort Worth in 1992 to take over the Football Conditioning programs at Minnesota, then moved west in 1996 to guide the Strength and Conditioning program at UCLA before moving on to Auburn in January of 1999.
He graduated from East Texas State University with degrees as a Special Education Major and Physical Education Minor in 1983.
Mr. Yoxall set a collegiate regional record-holder for power lifting in 1982, and was named a Collegiate All-American power lifter in 1983. He was named Collegiate Strength and Conditioning Coach of the Year by the Professional Football Strength and Conditioning Coaches Society in 2005, and the Pac-10 Strength and Conditioning Coach of the Year in 1998. Mr. Yoxall received his profession's highest honor in 2002 when the Collegiate Strength and Conditioning Coaches Association named him "Master Strength and Conditioning Coach".
He and his wife Nancy have two grown children, Collin and Marlee.
Welcome to Panther Nation!