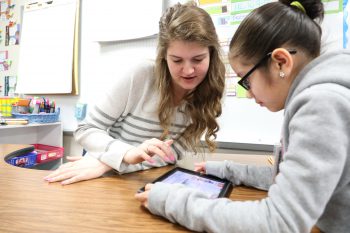 The National Association for Professional Development Schools selected the Baylor University/Midway Independent School District Professional Development School Partnership as a recipient of the 2017 NAPDS Award for Exemplary Professional Development School Achievement.  
The partnership will be recognized and honored at the NAPDS national conference this March in Washington, D.C.
The association received submissions from PDS partnerships across the country.
A representative from NADPS wrote that Baylor/Midway's PDS program won for its "exemplary work and for demonstrating the spirit of PDS work."
The NADPS is "an advocate for the educational community" and is dedicated "to promoting the continuous development of collaborative school/higher education/ community relationships."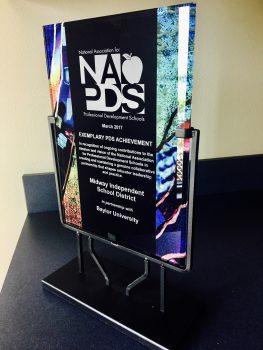 Midway ISD has 3 professional development schools; Spring Valley Elementary, Midway Middle School, and Midway High School. A number of Baylor's School of Education students intern as student teachers each semester at the schools to learn from and shadow qualified career teachers. During the junior year, teacher candidates serve in schools as teaching associates, and as seniors, they are in schools full-time on a daily basis to observe, assist, practice, and teach.
The Baylor/Midway partnership has received recognition often for an emphasis on a clinically based teacher preparation program that benefits P-12 students, student teachers, and career teachers.
The school-university partnership is one of Midway's greatest points of pride. Congratulations to the faculty and administrators from both Baylor and Midway who are responsible for the success of this collaboration!
Click here to learn more about Baylor and Midway's cooperation.