Midway junior and Miss Teen Waco, Madeline Nichols, spent the first day of the legislative session with Representative Doc Anderson and Senator Brian Birdwell at the State Capitol in Austin.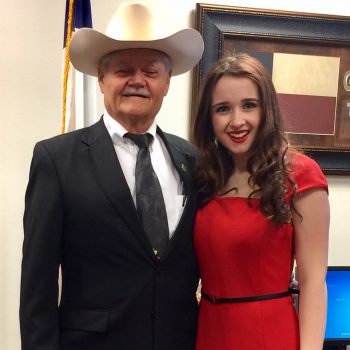 Nichols was crowned Miss Teen Waco in August 2016. Her community involvement platform is "A Servant's Heart: Serving Those Who Serve." Nichols says, "It is to get people from all generations, especially my generation, to contribute and help veterans when they come back from war."
Senator Birdwell, a retired U.S. Army officer and founder of a non-profit for service members, was impressed by her initiative at such a young age and gave her advice about furthering her platform. Nichols also saw Governor Greg Abbott and several other Senate members speak for the opening of the session.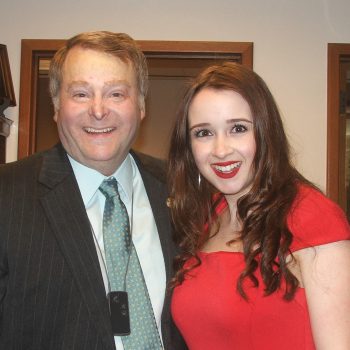 During her visit, she also met with several veterans and accepted a Voice of Democracy Essay Scholarship from the Veterans of Foreign Wars (VFW) organization. She wrote about the "10 Commandments of Democracy" and the award was presented by young veterans and VFW Members.
This spring, Nichols will be returning to the Capitol as an Honorary Page for both Senator Birdwell and Representative Anderson. This entails assisting members before, during, and after the senate session with notes, messages, and clerical work.
Nichols will be competing in the Miss. Teen Texas pageant on February 12 where all of her service as Miss Teen Waco will contribute to her participation. She says she is looking forward to representing Waco, her community, and her school at the pageant.
Nichols hopes to go to A&M to study business after she graduates from Midway. She said that seeing democracy in action at the senate opening inspired her to also study law.