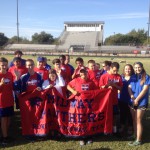 In October, 14 Midway High School special needs students participated in the Area Special Olympics Bocce Ball tournament.  Dae'Quan Portis, Colton May, Kade Perry, Jamie Karney, Maria-Jose Anzaldua, and Daniel Sumrall came in first place.  Cody Long, Qutibah Al-Farouqi, and Brennen Cummings in second, and Eddy, Jared Seale, Kris Simmons, Michael Whitely, and Garrett Anz placed third.
Bocce ball helps teach students important life skills such as "coordinatio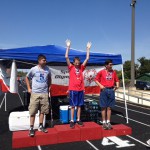 n, turn taking, scoring, and sportsmanship." The sport also provides training in an athletic event.
The next Special Olympics event will take place on Nov.2, 2015, at AMF Westview Lanes at 5:30, to help prepare the Special Athletes for the Area Bowling competition at Fort Hood on Nov. 20.
Article by Aleena Stephens, MHS Student, Independent Study in Journalism