Midway High School Powerlifting proves that there is strength in numbers. The team made an impressive showing at the state championships this year with athletes from both the girls and boys teams advancing to compete at the highest level in Texas and making program history as the most ever to qualify for state on the girls team.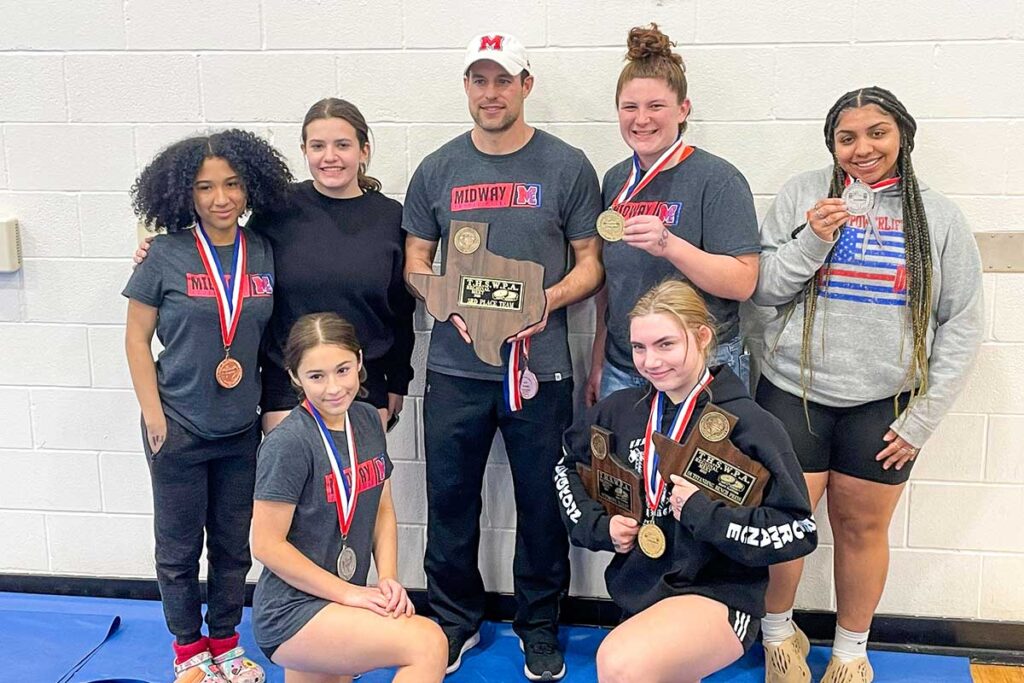 From left to right at the Region 2 Championships are (back row) regional competitors Aryana Ybarra and Haven Crubaugh with Midway Powerlifting Head Coach Brad Morgan and state qualifiers Isabel Micus, Faith Echols, (front row) Kirah Rosas, and Azlynn Mueller.
Powerlifters Faith Echols, Isabel Micus, Azlynn Mueller, and Kirah Rosas are the members of this history-making team whose impressive performance at regionals—where they each placed in the top two of their events—qualified them to compete at the state meet in Frisco.
Additionally, at the boys state meet in Abilene, powerlifter Andrew Bonner set new personal bests with a 540 lb. squat, 330 lb. bench, and 510 lb. deadlift.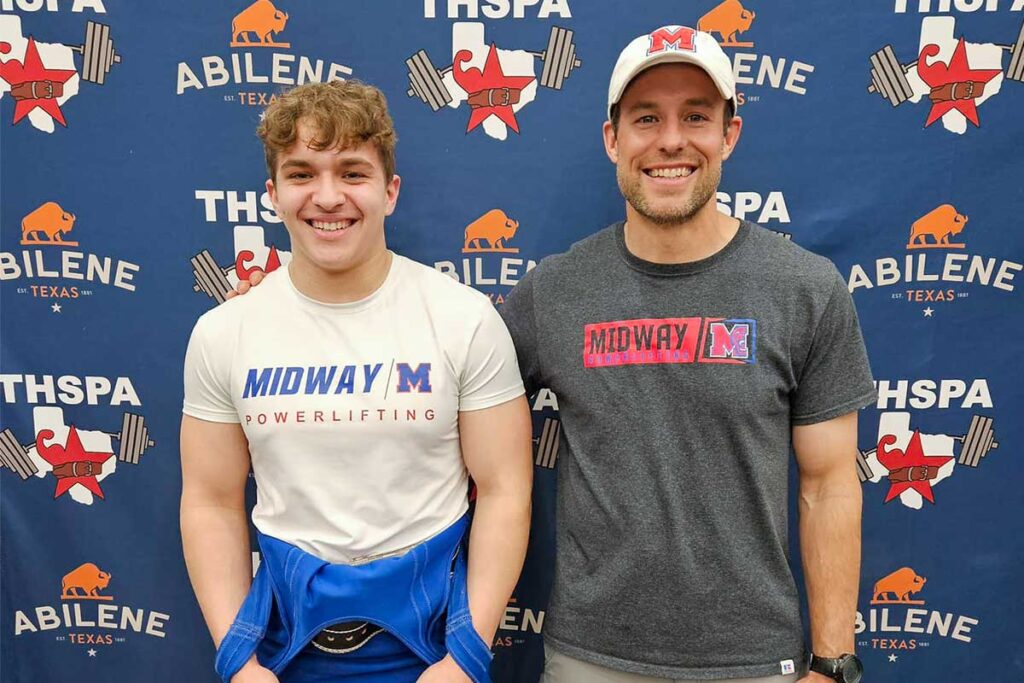 Powerlifter Andrew Bonner (left) and Head Coach Brad Morgan at the boys state championship.
Midway Powerlifting is led by Head Coach Brad Morgan and assistant coaches Cody Jones and Esrom Martinez.