Midway Middle School Principal Jay Fischer is being recognized as a 2022 recipient of the statewide BEST Award honoring dedicated public school educators in Texas.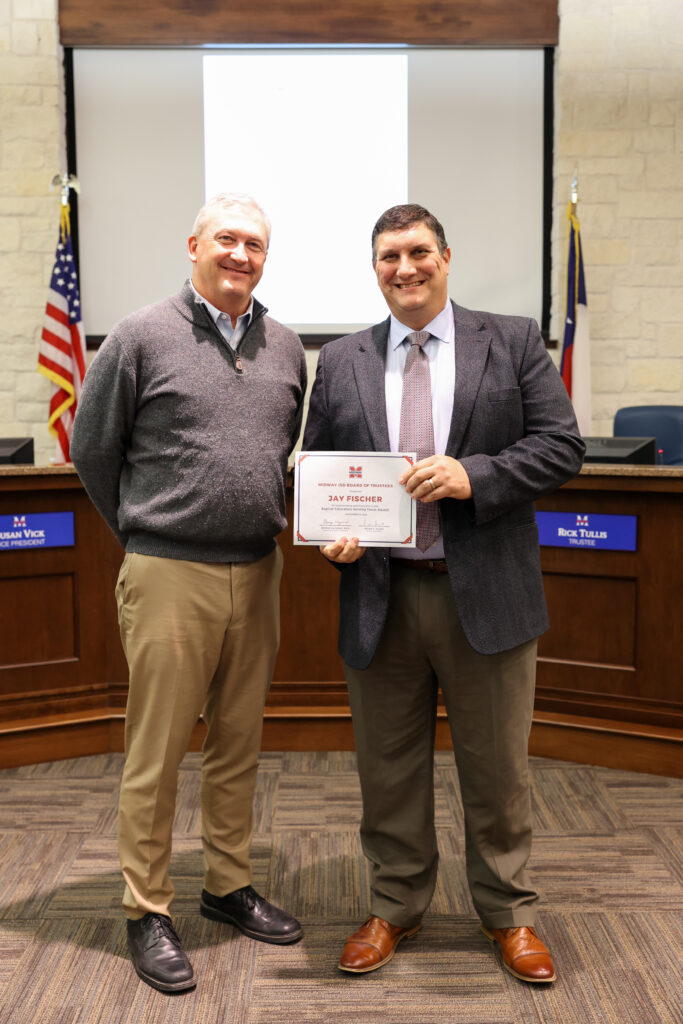 The annual BEST—Baptist Educators Serving Texas Award is presented to select graduates of Texas Baptist institutions who currently serve in faculty or administration roles in the Texas public school system. One graduate is selected from each Texas Baptist educational institution.
Fischer, a graduate of Baylor University, is one of nine public school educators being recognized this year as BEST Award recipients.
"We are so pleased to announce these splendid educators as this year's recipients of the BEST Award," Texas Baptists Cooperative Program Director Bruce McCoy said. "They are standard bearers for quality education and personal integrity."
The Baptist General Convention of Texas established the annual BEST Awards to celebrate Christian educators and commend the institutions that taught them.
BEST Award recipients were honored during the 2022 Texas Baptists Annual Meeting held on Nov. 13-15 in Waco. Fischer was also recognized by the district at the November school board meeting for his achievement.