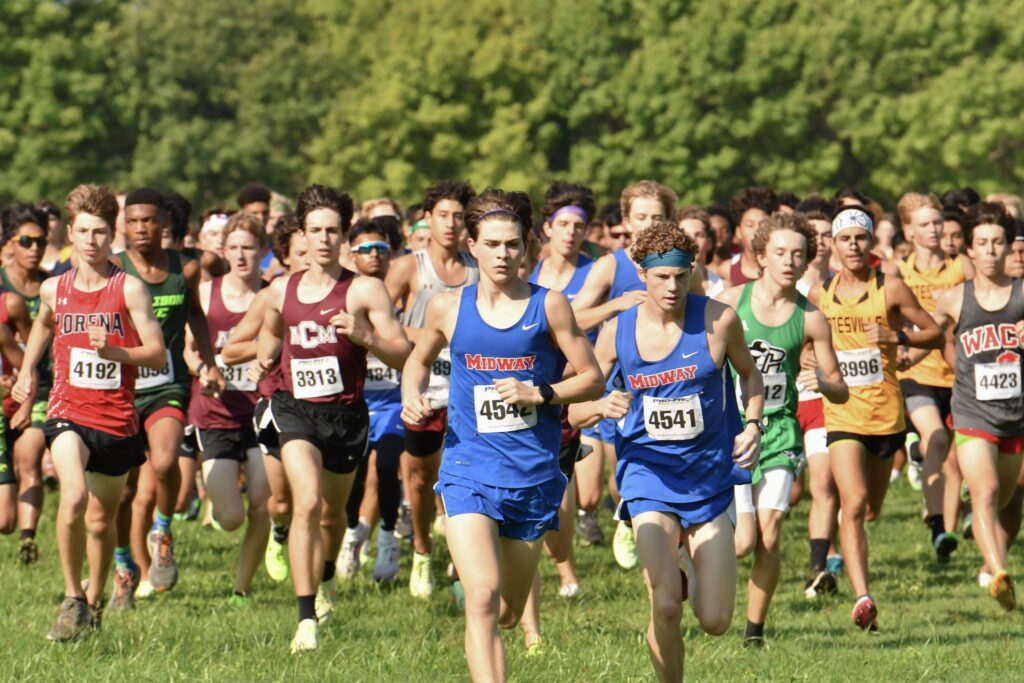 Midway High School was represented by two runners at the 6A UIL State Cross Country Meet held earlier this month in Round Rock where senior Reeve Tarter and junior Jack Sterrett gave an impressive performance against some of the fastest runners in the state.
In a return trip to the state meet, Reeve improved upon his time from last year, finishing the 3.1-mile race in 16th place with a time of 16:11. His teammate, Jack, concluded his first appearance at the state meet with a time of 16:35 and was 53rd out of 150 runners.
After finishing at the top of the pack in the regional meet, the duo's outlook for state was strong. Throughout the season, they put in the work it takes to compete at the state level, running as much as 5-8 miles a day during practice.
"We tried to use our mileage per day to create a base that would sustain our fitness throughout the season," Head Midway High School Boys Cross Country Coach Jon Capron said, "and put our speed work on top of that base when it came time to race toward the end of the season."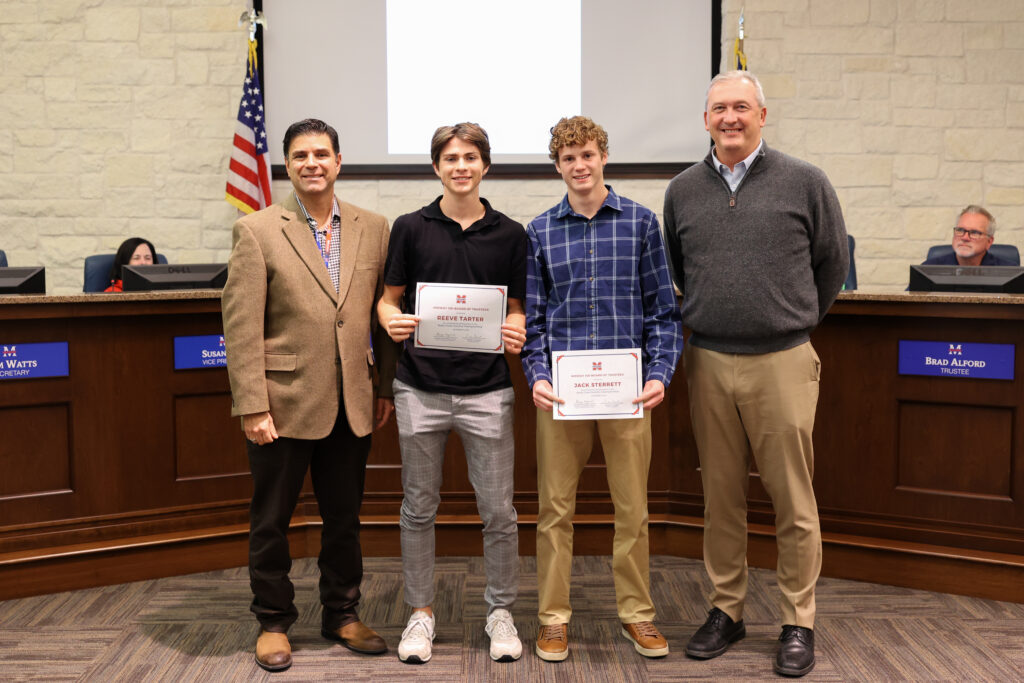 Training with this end goal in mind paid off for Midway's state-qualifying runners, who ended their season at the highest level of UIL competition. 
"Both are great teammates," Capron said. "They have big goals for themselves and our team, and I've been happy to have them leading my team this year."