Incoming eighth-grader Vihaan Sibal completed the 2022 Scripps National Spelling Bee with a remarkable third-place finish. The Midway Middle School student was one of just 12 finalists left standing in the national competition that began with 229 spellers in the preliminary round.
After winning the 2022 Central Texas Spelling Bee, Vihaan competed alongside spellers from around the world and advanced through three rounds of competition to make it to the finals of the 94th National Spelling Bee.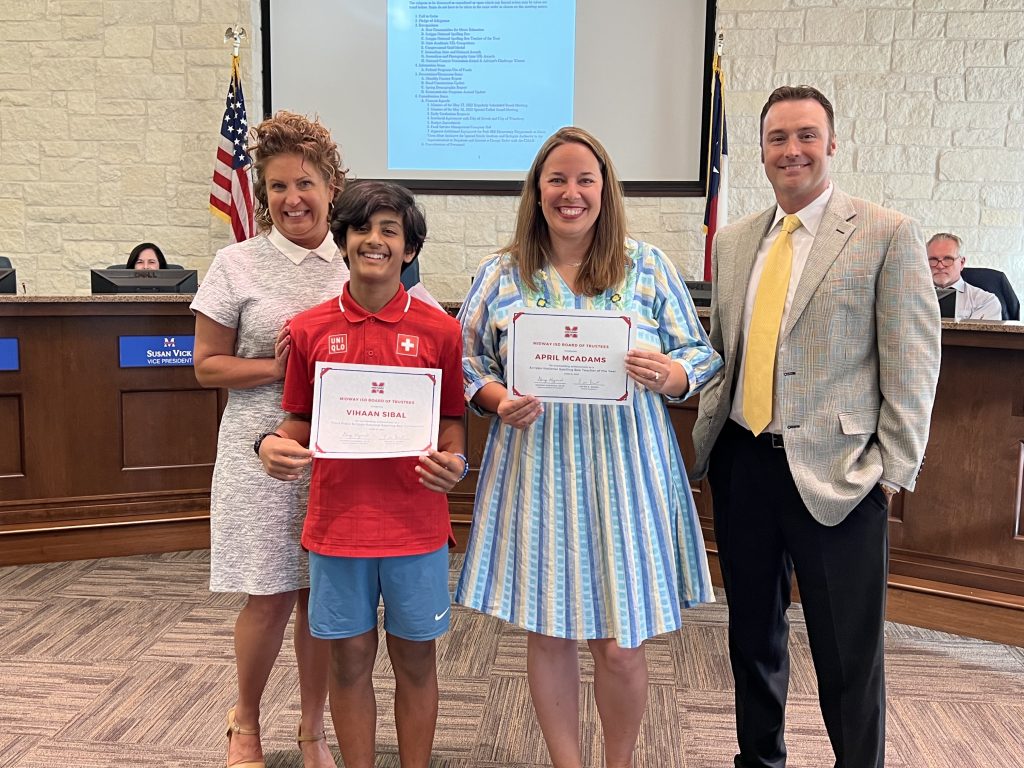 This was thirteen-year-old Vihaan's second year in a row to qualify for the finals after tying for seventh place as a finalist last year. Vihaan has made it to the national spelling bee a total of three times, earning a top-50 finish during his first trip as one of the youngest national qualifiers when he was in third grade.
In addition to Vihaan's third-place finish, he also won a $15,000 prize and his third-grade teacher April McAdams was named the 2022 Scripps National Spelling Bee Teacher of the Year.
Mrs. McAdams continues to teach third grade at South Bosque Elementary and serves as a coordinator for the Central Texas Spelling Bee. She helped four-time national spelling bee qualifier Vihaan get his start in spelling competitions when he was in her class. Mrs. McAdams is dedicated to going above and beyond to encourage her students and help them succeed, and Midway is grateful for the impact she continues to make.