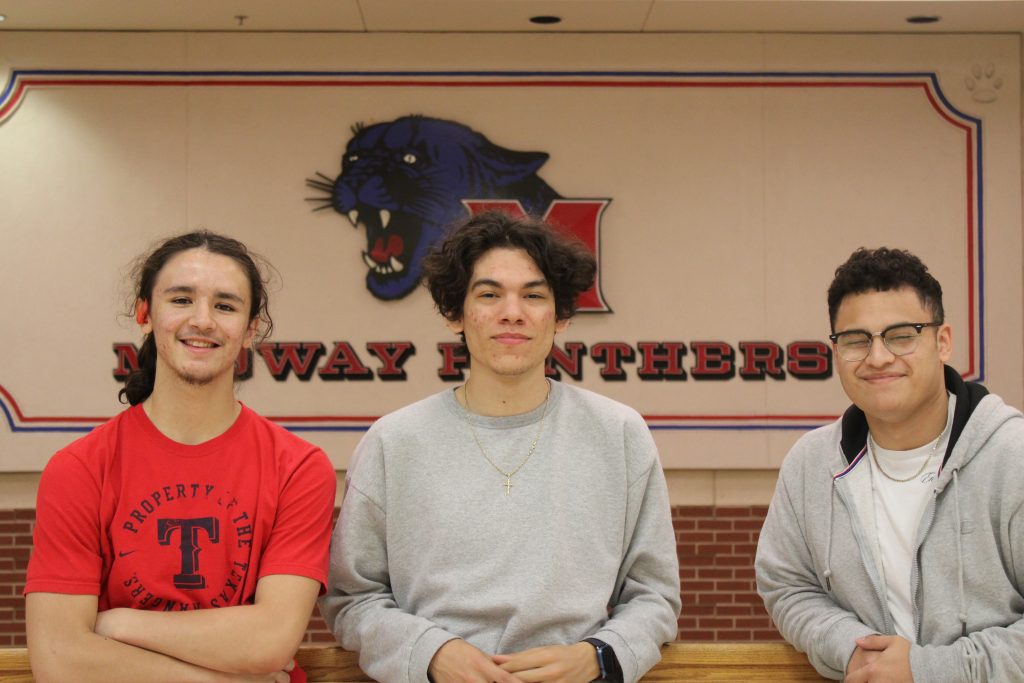 Midway High School's Rocket League esports team advanced through five rounds of competition to earn an impressive second place in the Texas State Championship. Congratulations to senior Gabriel Rodriguez who diligently advocated for esports at MHS for the last four years, junior Edwynn Torres and sophomore Charlie Castillo on being one of the top two teams in the state!
97 school districts initially entered the competition this year and Midway earned a spot as one of the final two teams competing at the top level in the state.
Midway High School hosted a live public viewing of the state game on April 29 and several spectators showed up to support and cheer on Midway's esports athletes as they competed for the state championship.
Rocket League is a virtual game of soccer played with rocket-powered cars in which players work with their team to advance the ball down the field and score goals in their opponents' net. Midway esports teams are coached by Midway High School CTE teacher BJ Williams.