At first it might seem like nachos and waffles have nothing in common, but for Midway High School's Student Chef Team this was the perfect combination. Peyton Bottoms, Charlie Codd and Ethan Odemann, who named their team "The Soccer Moms," earned second place in the State Lone Star Chef Competition with a dish they created called "Savory Waffle Nachos."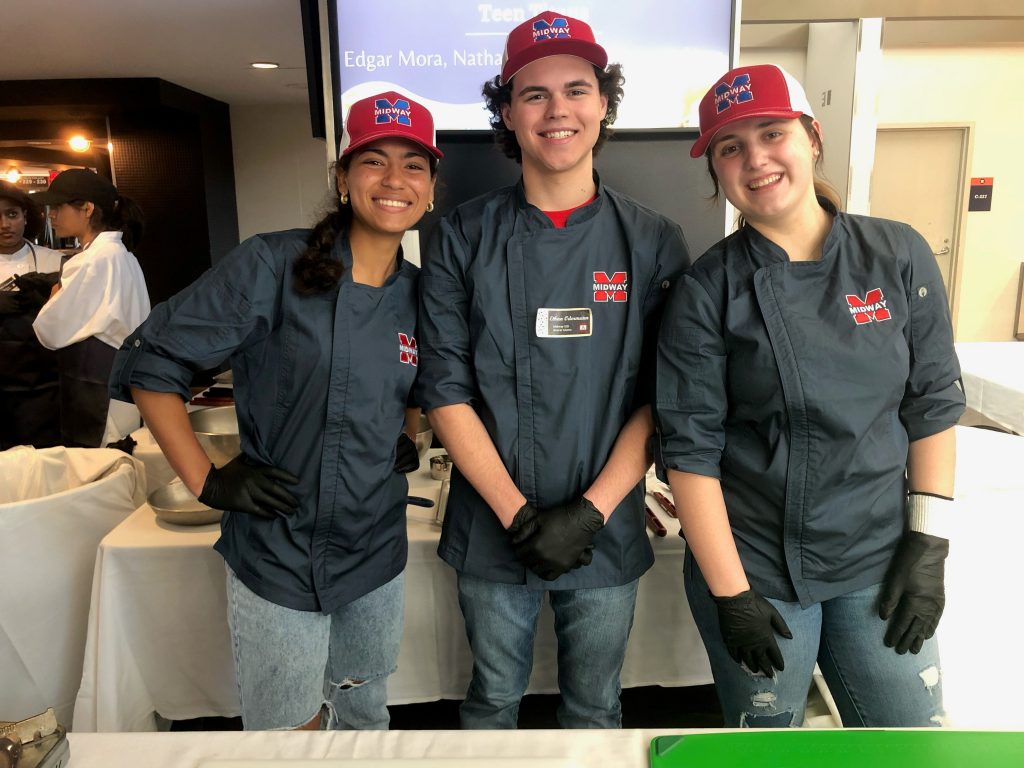 After winning the district competition, Midway's Student Chef Team moved on to compete alongside 12 other winning teams from across Texas in the Lone Star Chef Competition held at Minute Maid Park in Houston.
The theme for the 2022 competition was "Breakfast of Champions," and the team's "Savory Waffle Nachos" dish earned them a score of 95 out of a possible 100 points, finishing only two points away from the first place dish.
The Lone Star Chef Competition is a student competition run in partnership with Aramark at high schools across Texas. This year, students in the Intro to Culinary Arts and Hospitality class at Midway High School formed 10 cooking teams. Each team put their skills to the test by creating their own dish in a local cooking competition held at the high school.
Each team's dish and performance were judged on taste, appearance, degree of difficulty, use of a secret ingredient, use of culinary technique, nutritional compliance, and cleanliness/sanitation. The winning group, "The Soccer Moms," continued on to the larger State Lone Star Competition in Houston.
Congratulations to this amazing team for showcasing the remarkable talent of students in the culinary department at Midway!