Ten Midway High School seniors were recognized as scholarship recipients by the Greater Hewitt Chamber of Commerce at their Annual Awards and Scholarship Banquet in February.
This year's Chamber Scholar Award winners are Braylon Compton, Cielo Ochoa, Genevieve Biberdorf, Hope Issah, Jenna Thomas, Jorge Galvan, Katie Huerta, Kayce Lewallen, Kaylee Croft and Trinity Wilfong.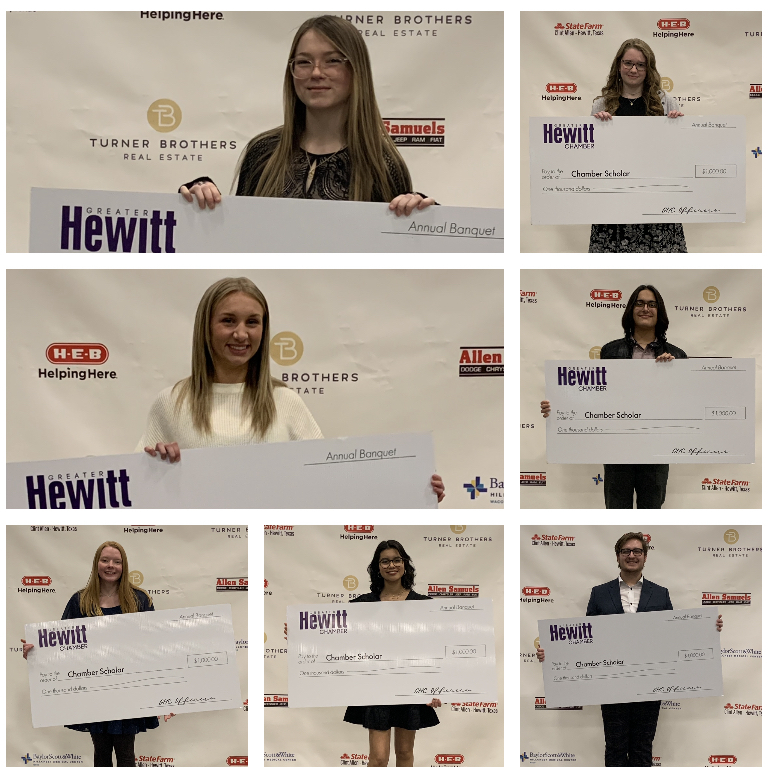 These deserving seniors were chosen for recognition because of their personal qualities and high levels of academic achievement while often overcoming significant obstacles in the process. Congratulations to each of these hard-working students!