Caroline Wolf | Class of 2003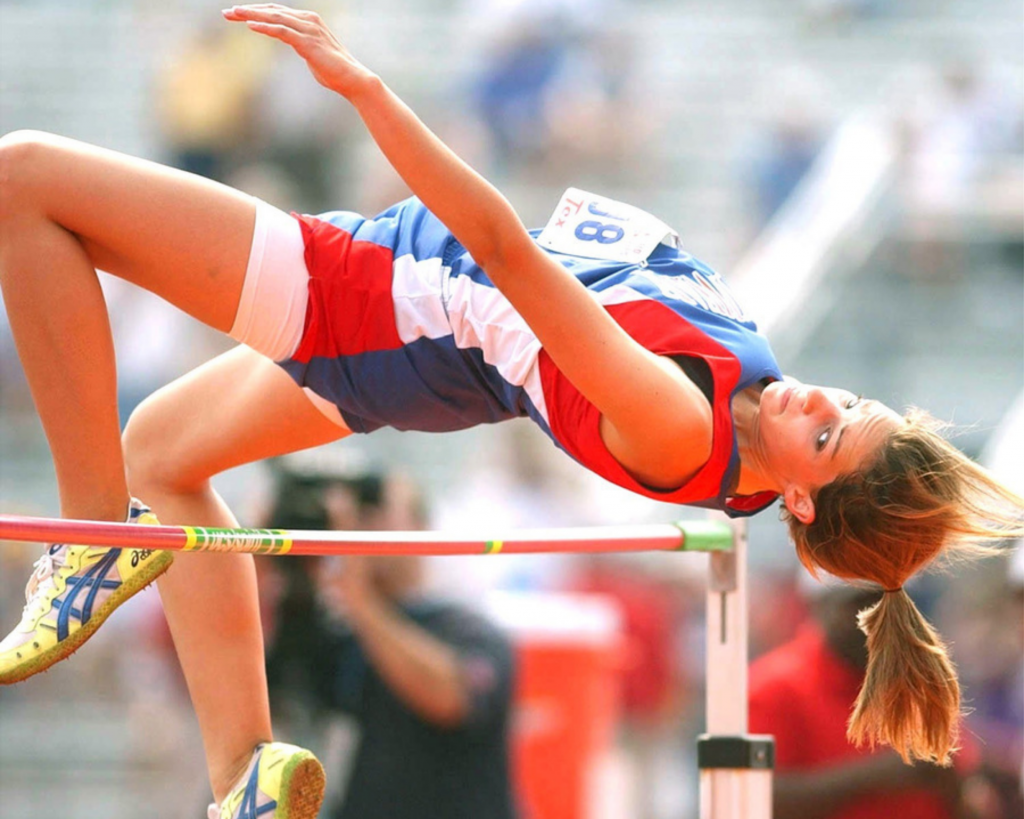 Caroline Wolf is being inducted into the Midway Athletics Hall of Fame as an Outstanding Track and Field Athlete. During Caroline's high school athletic career, she participated as a two-year letter-winner in basketball for the Pantherettes, and as a four-year letter-winner in track and field. While qualifying for Regionals in triple jump, it was in high jump that Caroline soared. She finished 5th in the UIL State Track Meet high jump competition during her junior season. Then, during her senior year, Caroline became the 2003 UIL State Champion in high jump with a jump of 5′ 10.5″, which remains today as both the Midway and Cen-Tex record.
After graduating from MHS, Caroline attended Texas State University where she continued her athletic career. During her two years at Texas State, she qualified for the NCAA Championships both years and finished 11th in the National Indoors in 2005. After her sophomore year, Caroline transferred to compete for the Texas A&M Aggies where she became the Big 12 High Jump Champion, helping the Aggies earn the Big 12 Women's' Team title. In 2006, she high-jumped 6′ 1.25″ earning her 4th place at Nationals. This mark remains a Texas A&M record.
Ty Harrington| Class of 1983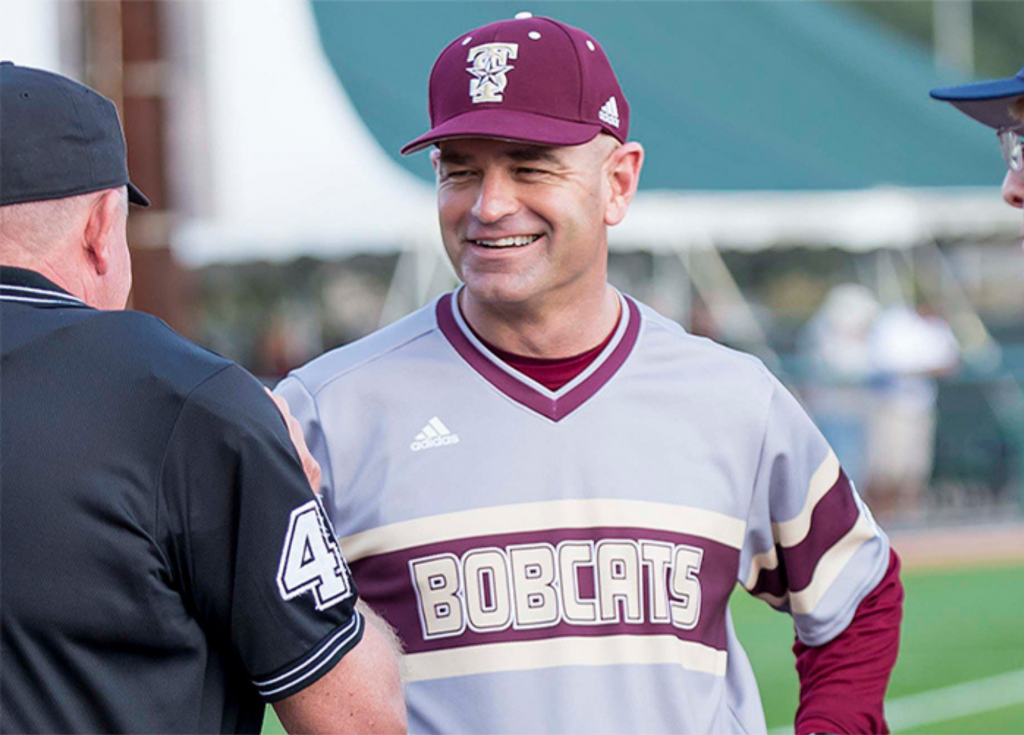 Ty Harrington is being inducted into the Midway Athletics Hall of Fame as an Outstanding Football and Baseball Athlete. During Ty's high school athletic career, he was a 3-year letterman in football and a 4-year letterman in baseball, earning All-District all three years in football and all four years in baseball. Additionally, in 1981 Ty was named All-State. After high school, Ty Harrington turned down a dual-sport opportunity at Baylor to play baseball for the University of Texas. During Ty's playing career for the Longhorns, he was a two-year letterman, captain in 1987, played on four Conference Championship teams, and participated in the College World Series for four years.
After concluding his playing career, Ty pursued a career in coaching. In 1988, Coach Harrington began his career as a graduate assistant for the Longhorns. Stops at Arkansas State, Northeast Texas Community College, and Blinn Junior College helped prepare Harrington to take the reins as Head Coach of the Texas State Baseball team in 2000. Ty remained the head coach for the Bobcats until his retirement in 2019. During his tenure as the Texas State Bobcats' Head Coach, Ty won an astounding 657 games an earned a trip to three NCAA and four regular season conference championships.
The Inductee Ceremony will take place at 7 p.m. on September 17 at the varsity football game in Panther Stadium.
Please join us in congratulating Caroline Wolf and Ty Harrington as we welcome them into the Midway High School Athletics Hall of Fame!