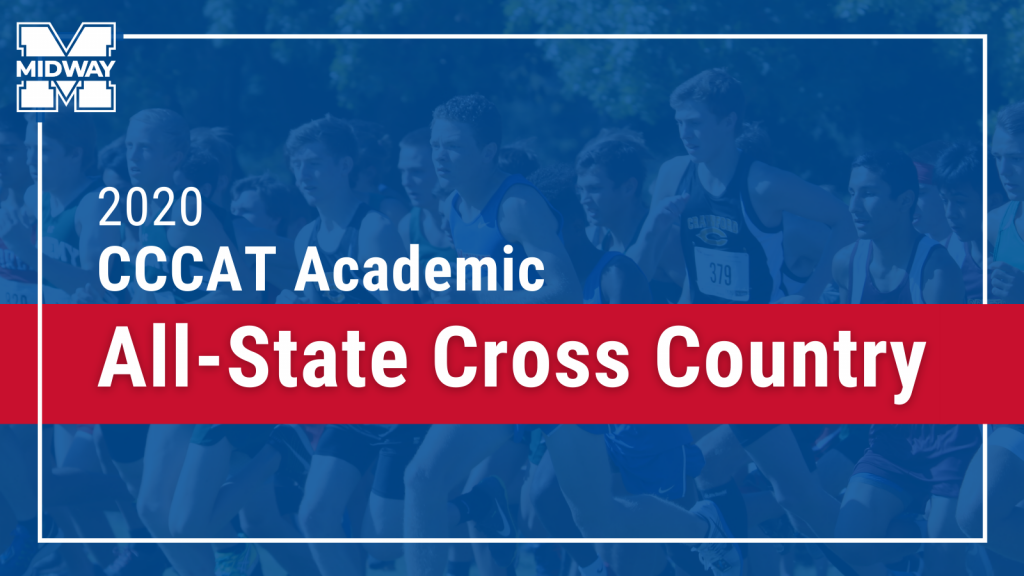 Fifteen Midway High School student-athletes were named to the 2020 Cross Country Coaches Association of Texas Academic All-State Team.
Congratulations to these dedicated athletes for their success on the course and in the classroom!

Riley Boldt
Hannah Bowden
Andru Davila-Gonzales
Caleb Elizondo
Nathan Groves
Avery Hammond
Grace Lehman
Sarah Logan
Joaquin Lugo
Vince Micus
Isaac Pena
Kaitlin Powers
Crystin Tinney
Evan Watts
Amanda Whitehead
To be nominated for the CCCAT Academic All-State Team, runners must be graduating seniors, have an overall numeric GPA of 94 out of 100 for 9th-11th grade, finish their senior cross country season in good standing and be of good moral character.
Midway student-athletes are committed to performing with the highest of excellence and we applaud these students' hard work.