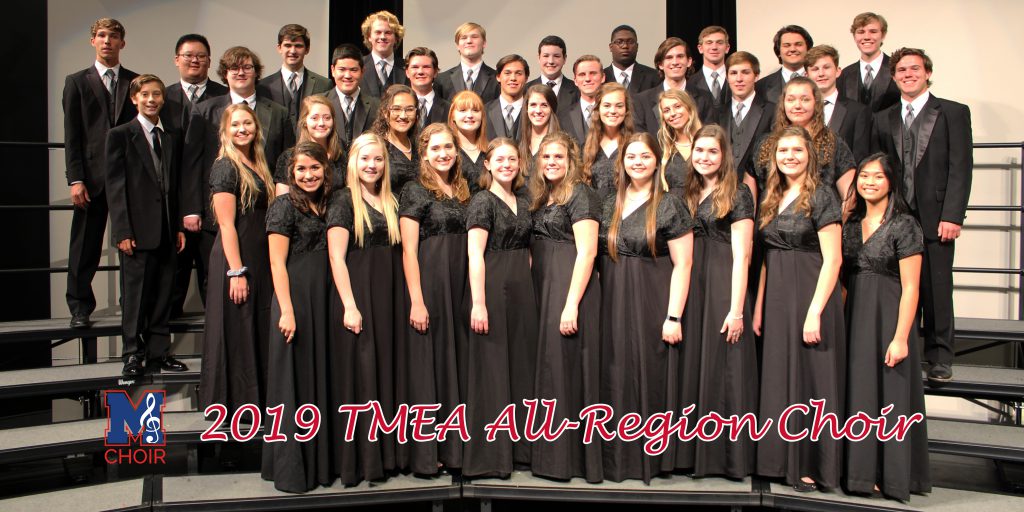 On Saturday September 28th, Midway High School Choir students traveled to Belton High School to audition for the Texas Music Educators Association Region 8 Choir Auditions. MHS had 39 students make the Choir, 27 of which are advancing to the Pre-Area round of the All-State process.
Students who were selected are: Alaina Morrow, Meredith Villarrial, Natalie Thorne, Tyne Dougherty, Courtney Janecka, Allessandra Sayers, Rachel Owen, Kassie Bartz, Ava Clevenger, Grace Londenberg, Claire Coley, Ava Fossum, Carrigan Young, Sophie Kearney, Georgia Hamby, Hannah Porcare, Mary Claire Gunn, Maycee Baish, Jess Best, Carroll Zheng, Harper Singletary, Sam Smyers, Jackson Fischer, Zachary Brown, Walker Garrett, Shep Helton, Noah Doss, Scott Shultz, Kullen Miller, Wyatt Somers, Jonah Rinewalt, Matthew Stamey, Evan Watts, Jonathan Ayers, Rhett Grosz, Benjamin Clarkson, Parker Borgwald, Austin Coronado, Kelen Jackson

Students will be participating at the Region 8 All-Region Clinic/Concert on Saturday, November 9th at University High School. The culminating concert will be at 5:00 pm in the UHS Performing Arts Center.