Search #1MidwayScience on Twitter to see Midway K-12 science in action.
Featured Tweeters from August and September were:
Rachel Abarca-Contreras, Andrea Anderson, Emily Arlitt, Christy Baish, Matt Bennett, Tonya Bottoms, Jennifer Davis, Christopher Eberlein, Monica Flemister, Jacki Friedholm, Nicole Grygar, Nan Haber, Tasha Haferkamp, Suzanne Kelley, Taylor Lange, Ashley Leatham, Natalie Martin, Nancy Markum, Adam Miller, Courtney Miller, Amy Millet, Ruthanne Morris, Barbara Page, Andrei Perdon, Jordyn Pottinger, Adriana Pruente, Christine Pyron, Amy Roenfanz, Andrea Ruiz, Jenna Simpson, Jennifer Stanley, Debbie Strouse, Lora Tepe, Stacey Voigt, and Teresa Young!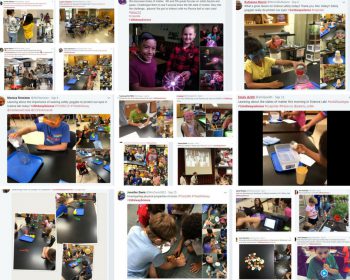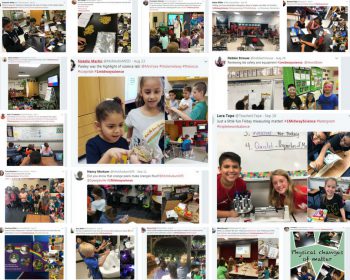 Also in August and September, #1MidwayScience received a special Science shout-out from Woodgate Intermediate School.

Have you searched #1MidwayScience on Twitter yet?