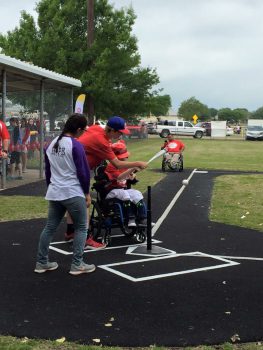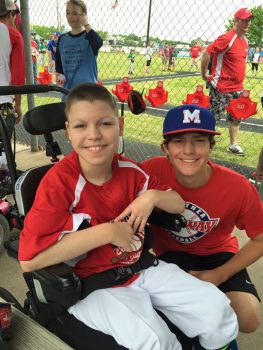 MHS Senior, Tyler Davis has been a "buddy" for the Challenger Division Little League for several years. His "buddy" is Ben, MHS Freshman, who has Cerebral Palsy.
The students get to share their love of baseball through the Challenger Division program established in 1989. The league enables boys and girls with physical and mental challenges.
Teams are set up according to abilities, rather than age, and can include as many as 15-20 players. The goal of the league is to be as inclusive as possible.
The "buddy" program allows volunteers to stand with one of the players during the game, coaching them and helping them play.
Click here to read more about Challenger Division and Ben and Tyler's story.