This year, Midway filled three out of five at the state robotics competition. The five positions are coveted as they include teams from the Austin, Dallas, Brian, and Killeen areas.
River Valley Intermediate
The River Valley Rumblers robotics team attended the First Lego League Animal Allies Central Texas Qualifying Tournament Saturday. They earned the Project Award Trophy for their research and model design and tied for third place in the robot challenge. The team advanced to the championship event in Leander and did a great job.
The competing students were, 6th graders: Hunter Shi, Taylor Dudley, Hajin Sim, Dahbin Shim, Amelia Tofanel and 5th graders: Abbey Beseda, Colton Munksgard, Isaac Joiner, Lilly Lowe, and Cathryn Trauth.
Midway Middle School
Middle school robotics also competed at their regional tournament. The Famallama Panther (one of the MMS robotics teams) won the prestigious Core Values Trophy. This award is given to the team that demonstrates quality teamwork and excellence in competition.
Team Leapin' Potatoes and the Team Midway Mechs won at the Regional Robotics Competition, advanced to to State in Leander.

The competing students were, James Beavers, Michael Becker, Ethan Greenmun, Victoria Hasbun, Torrin Longenecker, Caleb Shields, Micah Yarborough, Rebekah Briscoe, Lia Honzak, Corbitt Armstrong, Cameron Bundy, Jordon Courtney, Caleb Elizondo, Christopher Harris, Paavan Patel, Hayden Smith, Brendan Cady, Jedidiah Doyle, Garrett Gloff, Nicolas Guzman, Nathan Jones, Jonathan Tripp, and Jonathan Witsell.

---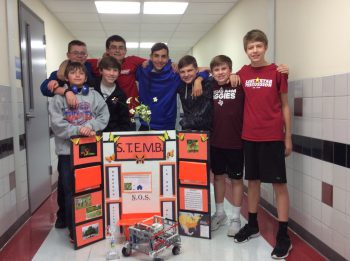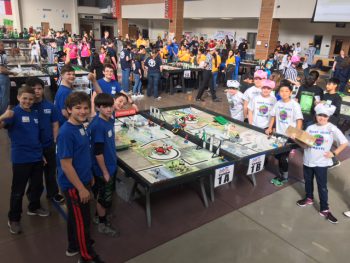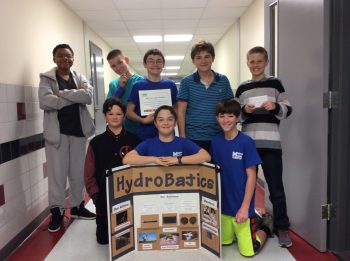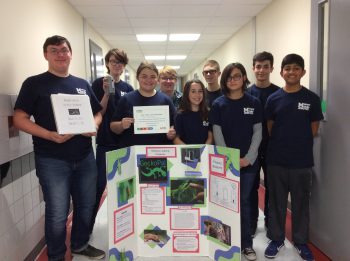 The middle school and intermediate Robotics Clubs provide an excellent foundation for students interested in continuing engineering courses in high school and acts as a stepping stone towards STEM careers. Through Project Lead The Way, Midway High School offers additional courses including specialty courses in Aerospace Engineering. To learn more about Midway ISD CTE, click here.
Congratulations to all three MMS Robotics Teams and the River Valley Rumblers for their hard work this year!