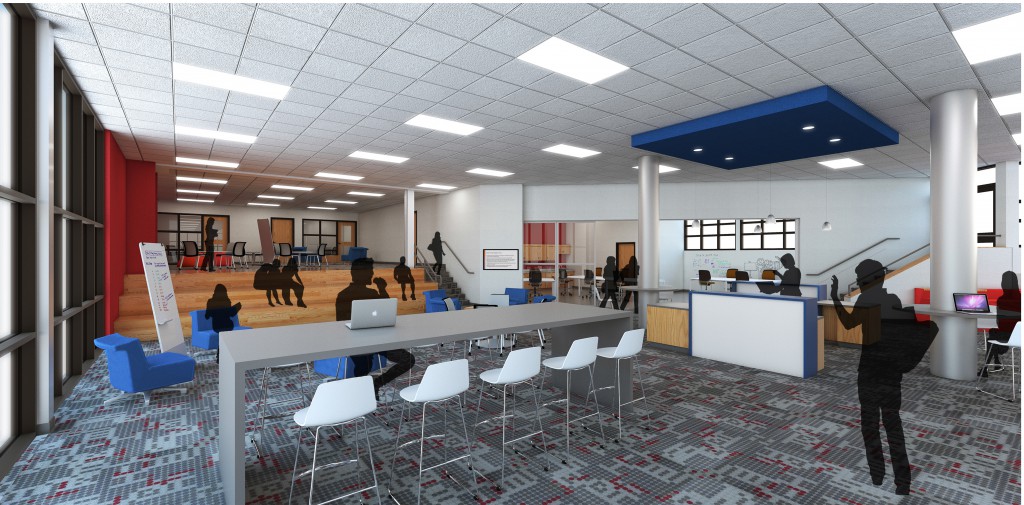 It is no longer the same Midway Middle School library you remember. The decision was made to give the middle school library a bit of a face-lift. After gutting most of the interior, this new project is nearly finished. It will feature various aspects that are innovative, and allow students to think outside of the box.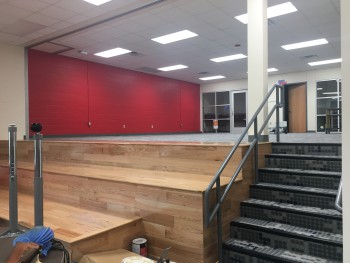 "The new trend in libraries is to have more than just books." Cheryl Rusk Cooper, Class of '76 and Midway Middle School librarian, said.
What used to be the computer room next door to the library is now the creation room where teachers can write on the white board walls for class instruction. The innovation room, where the circulation desk used to be located, is now another room that teachers can use for class instruction. This room has retractable electrical outlets that descend from the ceiling, and wall-sized white boards that teachers can write on. Both of these rooms can be closed off with a paneled glass wall to create the classroom feeling and reduce the amount of noise.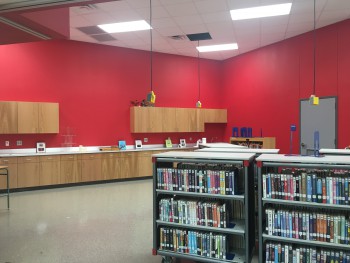 "It's made for the students." Cooper said, "It allows more students to come and have more opportunities (to learn) while they are here."
Most of the pieces of furniture are now on wheels which allows flexibility of what can be used and where it can be used. The tables, bookshelves and chairs are transitional. In addition to being mobile, the tables are topped with white board material so students can write on them.
"Even though it looks different, students still have the memories that they made in here." Cooper said.
The ribbon cutting ceremony for The Studio will be held on Friday, September 30th, and will open to the public for Midway's Annual Book Festival on Saturday, October 1st at 10 AM.
By Madison Wood