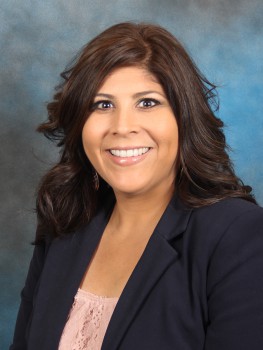 Spring Valley Elementary Assistant Principal Christy Watley is amongst twenty assistant principals state-wide who were recently named Region Assistant Principals of the Year by the Texas Elementary Principals and Supervisors Association (TEPSA). The peer-based award recognizes assistant principals for their commitment to student learning as evidenced by exceptional school leadership. Watley is indeed an exceptional leader in Midway ISD; in April, Watley was approved as the incoming principal for Hewitt Elementary following Diane Gough's retirement next month.
One of these region principals will be selected as the 2016 National Assistant Principal of the Year for Texas in mid-June. Supported by Horace Mann, the national award recognizes leaders' who are committed to excellence through programs designed to meet the academic and social needs of all students; who have firmly established community ties with parents and local business organizations; who show strong educational leadership by setting high expectations for school staff and students; and who exhibit exceptional leadership in a particular school program.
Honorees will be recognized at the TEPSA Awards Reception Wednesday, June 15, at the Austin Renaissance Hotel.
The 2016 TEPSA Region Assistant Principals of the Year are:
Erika Munoz, Harry Shimotsu Elementary, Sharyland ISD, Region 1
Esmeralda Martinez, Odem Elementary, Odem-Edroy ISD, Region 2
Jennifer Bauer, Hunt Elementary, Cuero ISD, Region 3
Atina Young, Sheldon Elementary, Sheldon ISD, Region 4
Carie Broussard, Mauriceville Elementary, Little Cypress-Mauriceville CISD, Region 5
Sarah Mills, A.R. Turner Elementary, Willis ISD, Region 6
Ryan Bender, Van Middle School, Van ISD, Region 7
Stacy Elledge, Chapel Hill Elementary, Chapel Hill ISD, Region 8
Travis Barnes, Zundy Elementary, Wichita Falls ISD, Region 9
Chad Pope, Bonham Early Education School, Grand Prairie, ISD, Region 10
Karla Willmeth, Acton Elementary, Granbury ISD, Region 11
Christy Watley, Spring Valley Elementary, Midway ISD, Region 12
Reba Mussey, Cactus Ranch Elementary, Round Rock ISD, Region 13
Lisa Bessent, Wylie Elementary, Wylie ISD, Region14
Bertha Carrasco, Bradford Elementary, San Angelo ISD, Region 15
Ann Johnson, Childress Elementary, Childress ISD, Region 16
Deborah Crites, Williams Elementary, Lubbock ISD, Region 17
Dora Flores, Rusk Elementary, Midland ISD, Region 18
Michelle Casillas, Ascarate Elementary, Ysleta ISD, Region 19
Sherri Wrather, Copperfield Elementary, Judson ISD, Region 20
"We are proud to recognize these assistant principals for their leadership and commitment to ensure student success on their campus," said TEPSA Executive Director Harley Eckhart.
TEPSA, whose hallmark is educational leaders learning with and from each other, has served Texas PreK-8 school leaders since 1917. Member owned and member governed, TEPSA has more than 5,800 members who direct the activities of more than 3 million PreK-8 school children. Learn more at www.tepsa.org.