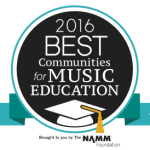 Midway ISD is officially one of the nation's best communities for music education, once again.
This spring, 476 school districts across the United States are being recognized by the National Association of Music Merchants (NAMM) Foundation as among the Best Communities for Music Education (BCME), including Midway ISD out of the nation's 13,515 school districts. Now in its 17th year, BCME recognizes outstanding efforts by teachers, administrators, parents, students and community leaders who work together to ensure access to music learning for all students as part of the school curriculum.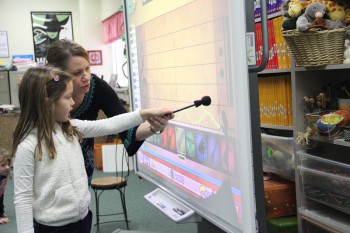 "The schools and districts that the NAMM Foundation honors this year with this award demonstrate a commitment to supporting music education and assuring opportunities for music learning in the curriculum for all students," said Mary Luehrsen of the NAMM Foundation. "We are moving from a time when curricula were narrowed due to pressure from testing and test-prep remediation to a broader view of what is important for all children. That includes access to a well-rounded education – and an opportunity to learn and grow with music and the arts. The schools and districts we recognize serve as models for other educators looking to develop standards-based music education programs. "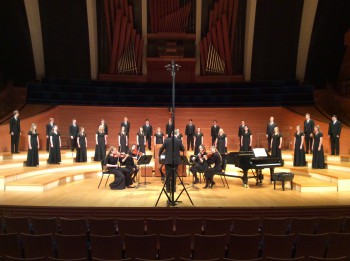 This honor comes for Midway on the curtails of the Midway High School Chamber Singers' prestigious performance at the Southwest American Choral Directors Association conference, the Midway Middle School Panther Chorale Girls' Choir's selection as one of only two treble choirs in the state to perform for the MS/JH National Conference for Choral Music, the Midway High School Camerata orchestra and orchestra director Dr. Beau Benson once again finaled for the American Prize in performance and conducting categories respectively, and Midway High School once again boasts Texas' top violist, senior Hannah Burnett. This is also Midway High School's first school year inside the $6.6 million renovated and expanded fine arts wing. MISD fine arts programs were also highlighted as part of Midway's nomination leading to being named a top three finalist for Texas' top school district in H-E-B's Excellence in Education awards program.

The BCME program evaluates schools and districts based on funding, staffing of highly qualified teachers, commitment to standards, community support, participation and access to music instruction. The NAMM Foundation, with the assistance of researchers at The Music Research Institute at the University of Kansas, evaluates participants on these factors. Designations are made to districts and schools that demonstrate an exceptionally high commitment and access to music education.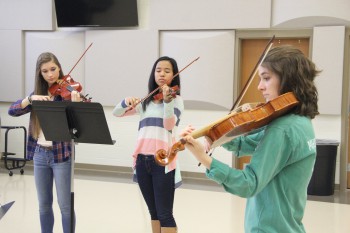 "Music and the arts make a very positive contribution to the general success of the school and connection to the community," said KU researcher and professor Christopher Johnson. "Access to music and the arts in the curriculum is important in its own right and connects students to their own personal expression and creativity. These activities also have been shown to contribute to lower dropout rates, higher graduation rates, higher ACT scores, and all the while, children learn the joys of music and all the life skills it fosters."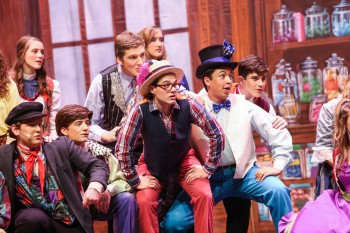 Texas School Districts receiving the 2016 Distinction:
Allen Independent School District Allen TX
Amarillo Independent School District Amarillo TX
Arlington Independent School District Arlington Tx
Austin Independent School District Austin TX
Barbers Hill Independent School District MONT BELVIEU TX
Brownsville Independent School District Brownsville TX
Carrollton Farmers Branch Independent School District Carrollton TX
Conroe Independent School District Conroe TX
Denton Independent School District Denton TX
Eagle Mountain-Saginaw Independent School District Fort Worth TX
Eanes Independent School District Austin TX
Ector County Independent School District Odessa TX
Forney ISD Forney TX
Fort Bend Independent School District Sugar Land TX
Fort Worth Independent School District Fort Worth TX
Frisco Independent School District Frisco TX
Garland Independent School District Garland TX
Grapevine-Colleyville Independent School District Grapevine TX
Harlandale Independent School District San Antonio TX
Hidalgo Independent School District Hidalgo TX
Hurst-Euless-Bedford Independent School District Bedford TX
Katy Independent School District Katy TX
Keller Independent School District Keller TX
Klein Independent School District Klein TX
Lewisville Independent School District Flower Mound TX
McAllen Independent School District McAllen TX
Mesquite Independent School District Mesquite TX
Midway Independent School District Woodway Tx
North East Independent School District San Antonio TX
Northside Independent School District San Antonio Tx
Northwest Independent School District Justin TX
Odem-Edroy Independent School District Odem TX
Pasadena Independent School District Pasadena TX
Pharr-San Juan-Alamo Independent School District Pharr TX
Plano Independent School District Plano TX
Red Oak Independent School District Red Oak TX
Richardson Independent School District Richardson Tx
Spring Independent School District Houston TX
Sunnyvale Independent School District Sunnvyale TX
Waxahachie Independent School District Waxahachie TX
Wylie Independent School District Wylie TX