When South Bosque Elementary third grader August Blankenstein saw a family member in trouble, he knew exactly what to do and quickly called for help. He was recognized by a Woodway police officer last week for his bravery.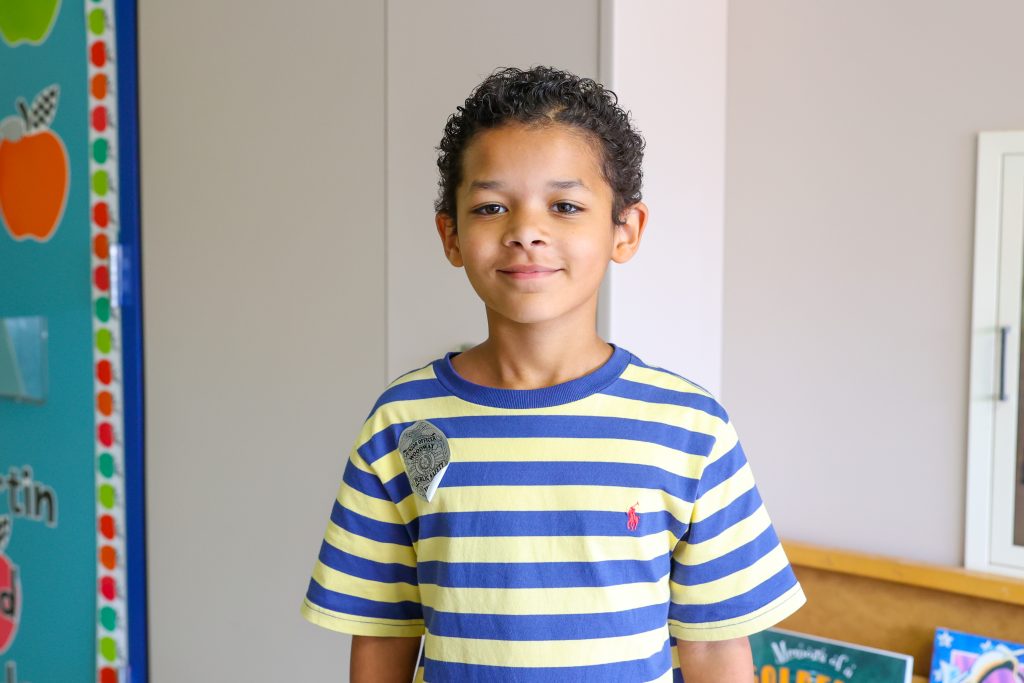 On Oct. 1, August's family was leaving their house to attend an evening church service when a dog attacked their elderly family member as they were walking outside.
"I couldn't find my cell or house phone," August's mom Rebecca Blankenstein said. "In those seconds, August was able to remember where our home phone was and pick up the phone and call 911. In the panic and fear of the moment he was able to react and ask for help."  
"I just knew to call the police," August said, "and then they came a minute after."
"August was our hero for taking charge and placing the call to ask for help," his mom said.
The following week, a Woodway police officer visited August at school to commend him for his heroic act. 
"He gave me this sticker and a badge," August said pointing to the sticker on his shirt. "It made me feel really good."
Rebecca Blankenstein said she is a proud mom to know that August was able to react in a moment of crisis and fear.
When asked what he would say to other kids who might not know what to do in an emergency situation, August said "I would probably tell them don't feel scared. Just be brave and call."