By: Gia Gulino, Baylor University Intern
Midway media students will put their skills to the test with new equipment from the Midway Education Foundation donors under the Photography Potpourri grant. 
The Photography Potpourri grant will supply photographers, journalists and other media representatives' students with career and technical knowledge by using the same tools their professional counterparts use today. 
Teachers may lend items to students for specific assignments. Midway High School commercial photography teacher Jamie Beavers was lending personal equipment to students.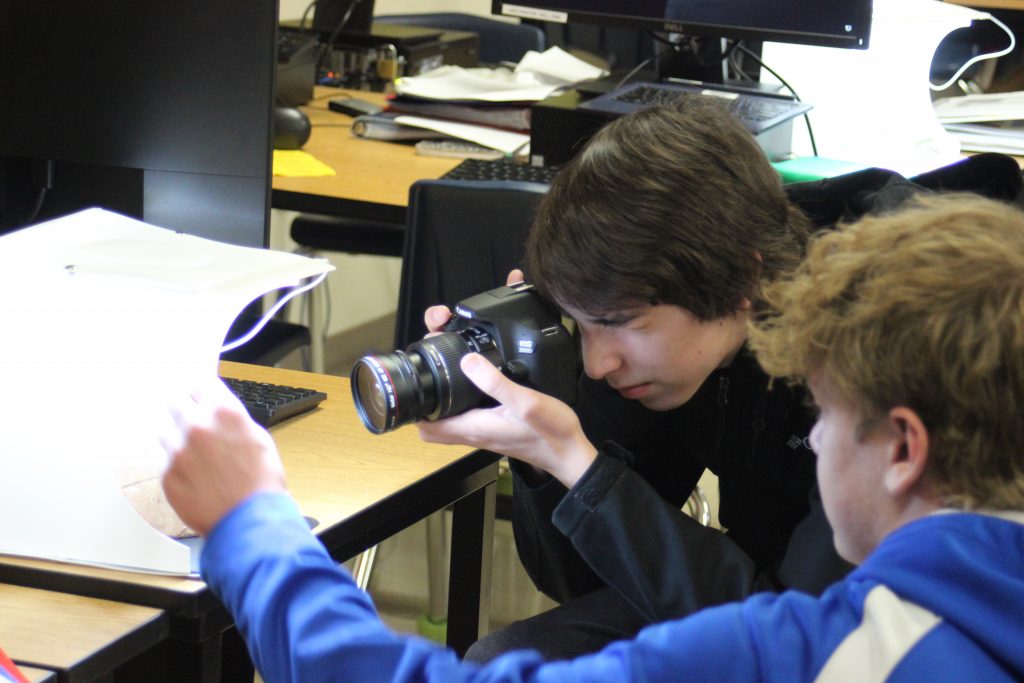 "Many of the accessories are now school-owned versus students checking out my personal ones," Beavers said, "Having multiples of these accessories are also saving 'wear and tear' on individual pieces over time." 
Students used the tripods for an assignment using glow sticks to "paint with light." The students used an extremely low shutter speed to capture these photos. The portable photo studio kit allows students to photograph small objects for a macro photography assignment in a nature unit.
"Students now have been exposed to some of the equipment professional photographers are currently using in the field." Bevers said, "This keeps them current on standards allowing for a seamless transfer into the real world."
This grant was made possible by the Midway Education Foundation donors, but named in honor of Parsons Roofing for their ongoing support. You can learn more about the Education Foundation by visiting www.midwayisd.org/foundation.